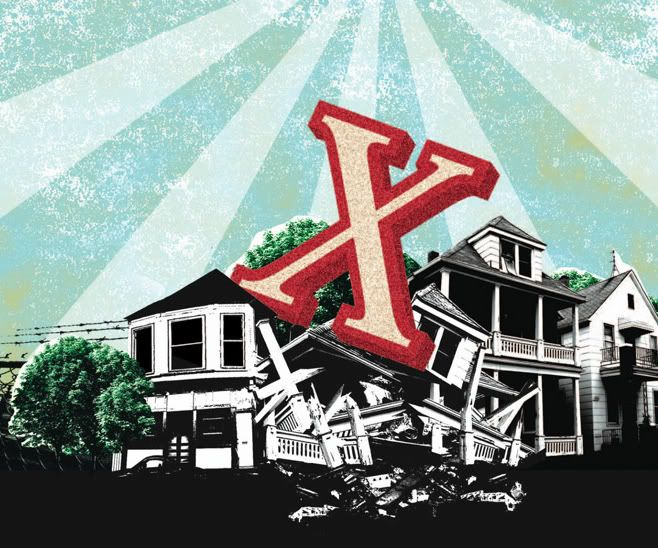 It's time to gear up for Blowout X. You've been there before. You've slogged through the slush, been splashed by buses on Joseph Campau, given Hamtramck Steve a ride to The Belmont, drank so many Molson that you bled pureed Canadian bacon the next day in the stall at work. You've been there before, and we want you back.
Hamtramck Blowout: experience it for the first time again, for the tenth time in a row.
BANDS: Applications for the 10th annual Blowout Music Festival are being accepted right now. Visit the official Blowout X Web site to be considered. A few things to remember. The 2007 application process is completely digital; in other words, don't mail us anything. All applications must be received by Dec. 29, 2006, and you have to reapply even if you've rocked Blowout before. Visit the application page for more information.
FANS: Blowout X begins in earnest on Wednesday, March 7 with a pre-party at the Majestic Theater Center; after that it's off to Hamtramck for three days of music, mayhem and Molson.
We'll see you there, but we promise we won't remember the next day.
JTL