*Kudos to the Royal Oak Music Theatre, which becomes a smoke-free venue for all shows, beginning this Saturday, September 26th. The new policy begins the night of a charity event from which all proceeds will go towards the American Cancer Society. Hopefully more places will follow suit. Many people think it's their constitutional right to smoke in crowded public places (aside from bars; I'm still torn on that one), but it's also our divine right to be able to breathe. Smoking will be permitted in a designated area outside of the venue for any patrons wishing to smoke. The theatre's General Manager, Justin Miller, says it's "simply the right thing to do."
*Live Nation has introduced the Live Nation Club Passport for $49.99. It's an all-in and no fees pass to see every show that's not sold-out at Live Nation clubs in the city -- which in this case is mostly St. Andrews and the Fillmore -- for the rest of the year, subject to availability. Don't know if it works at their clubs in other cities as well, but if there's at least three shows you want to see between now and the end of the year that won't sell out, it doesn't sound like a bad deal. Go to livenation.com for the info
*Bob Dylan is coming to the Fox Theatre on Friday, November 6th. A Bob show is always good news for those who know what I mean...but guitarist Charlie Sexton is back in the band, so this is especially good news. Bob and Springsteen (at the Palace) exactly one week apart, too...
*If you want to try your hand at winning Moby tix for his concert next Tuesday (9/26) night at St. Andrews Hall, there's a chance to win some from a place that calls itsefl LP33.tv. Check out http://www.lp33.tv/mobytickets for specific info. I haven't, myself, mind you, but there's supposed to be a lot of exclusive content there as well.
*I get a kick out of telling people who don't know what I'm talking about, "Hey, I interviewed Death!" Of course, the band plays the Magic Stick this Friday. Should be great, though it's bittersweet for the guys 'cause their brother, David, succumbed to lung cancer here in Detroit in 2000.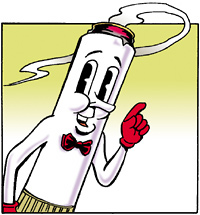 "And that's all, folks..."