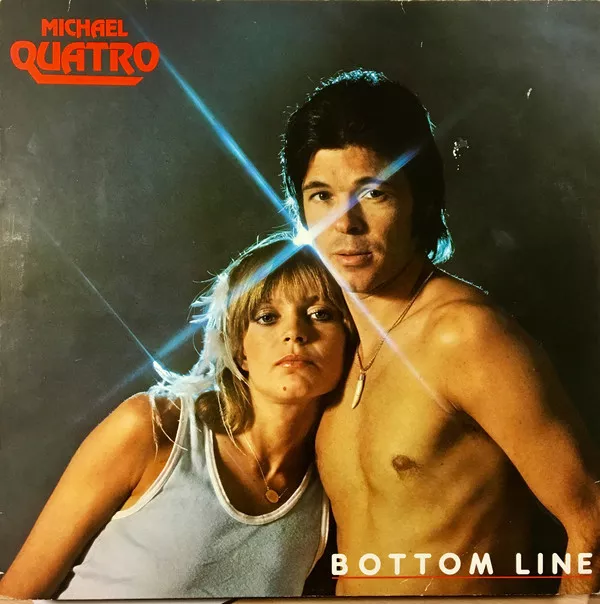 You never know who you'll run into on the bus.
On any given Thursday, you might see Jimmy Storm or Joumana K.

But the Bach of Rock?
Last week, we marked the birth of Detroit's glycerine queen, Suzi Quatro. The very next day we were headed downtown on the 610 when we ran into big brother Michael.
A child prodigy on piano, little Michael Quatro captured America's heart in the 1950s with his performance on The Lawrence Welk Show. Then in the '70s, he branched out into prog rock with a string of solo albums.
Although he never really hit the big time, Quatro's claim to fame is that he played the 1970 Strawberry Fields festival:
"Half a million people for my first rock concert," he says. "How crazy is that?"
Pretty crazy. (Even if it was more like 100,000.)
One of Quatro's other career highlights came in 1991, when he played private parties for the owners of every NFL team in the final four: Jack Kent Cooke, Pat Bowlen, Ralph Wilson, and (wut?!) William Clay Ford.
"Who can say that?" he asks. "Nobody!"
From 1970-84, Quatro says he "played with everybody in the world." Fleetwood Mac, Kiss, Aerosmith ...
You played with Aerosmith?
"You name it, I did it," he says.
(Proof!)
He also says he's won dozens of medals over the years in the senior Olympics.
(He will kick your ass at badminton!)
And he once claimed he wrote Santana's 1981 smash hit "Winning.")
(Well, at least he covered it):
Years ago he even told us he once locked lips with Madonna.
So what was that like?
"She kissed like a wet rag," he said.
When last we saw the Bach of Rock (circa 2010), his company Quatrophonic Studios had just folded and he was down on his luck. But we knew we hadn't heard the last of him.

And now here he is.
(He wrote that, right?)
(Covered it?)
(Inspired it!)
As our bus wended its way downtown, Quatro told us he's working at the DSO these days, planning a new album, and — if he can scrounge up about 50 grand — going back on tour.
(Where we expect he'll blow the roof off the joint.)
If we had our say, we'd vote for a Michael Quatro duets album.
Call it Two for the Price of Four.
Featuring:
Quatro and Miley?
Quatro and Riff Raff?
Quatro and T-Baby!
Really, how hard could it be to score a hit duet?
Hell, sister Suzi topped the charts with this poodle:
For now, Michael Quatro's tooling around town, by hook or by crook, plotting his next move and touting his Greatest Hits.
(Incidentally, he wuz robbed!)
Quatro, who by our watch turns 71 today, isn't about to go quietly into that good night.
"I've got a 31-year-old girlfriend," he says. "What the fuck am I doin'?"
(We have no idea.)
Just before we hopped off the bus, an old man seated nearby chimed in.
"Who you talkin' about?" he asked.
"My sister Suzi Quatro."
"Who are you?
"I'm Michael Quatro."
"Nooo," the man said in disbelief.
"I am he."
"Shit, I used to be one of your drivers!"
Little did he know he was ridin' with the king.