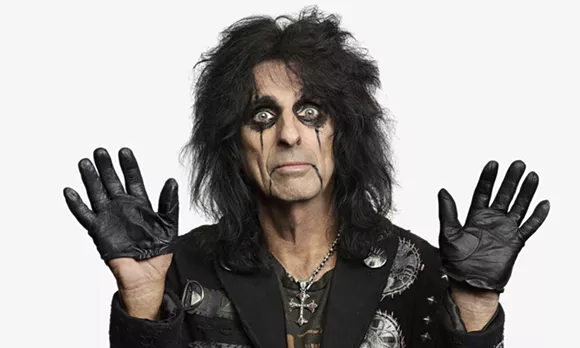 Today, Vincent Damon Furnier — you probably know him better as Alice Cooper — turns 67. The aging, Detroit-bred rocker was born Feb. 4 1948.
Cooper is credited with bringing the horror film aesthetic to rock 'n' roll and is said to have largely helped shape the sound of heavy metal music.
The Rolling Stone Album Guide
even called him a "most beloved heavy metal entertainer."
So put on a little extra eyeliner today and play "Poison" a little louder.