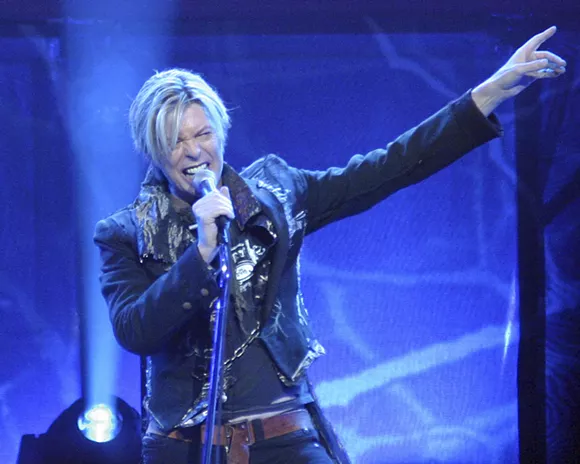 Photo by Scott Spellman (www.ScottSpellmanMedia.com)
Mr. Spellman kindly sent along this image first thing today, with the message: "It is so sad to hear about the passing of David Bowie. The first concert I photographed at the Palace in 2004 for Real Detroit."
It's hard to say anything about David Bowie that's not been said already; at the very least, he was a beacon for misfits throughout his entire career, and a true iconoclast. The singer was so forward-thinking and changed his sound, look, style and personality on such a regular basis while always maintaining a core... Bowie-ness. Listening to his obit on NPR this morning, I myself bristled at his being called a "British singer." "How can you guys be so reductive — the Duke belongs to all of us!," I actually shouted at my radio, startling my dog.
There will be many tributes to his life and work today and for years to come. We thought it might be best to round up some initial posts on social media by artists from the Detroit metropolitan area.