It's time again for the music industry's biggest night of back-patting. Ah yes, The Grammys. This year, there were some giant snubs with the nominations (a'hem, Carly Rae Jepsen) and some great surprises (Courtney Barnett!!!). Here's a look at some of the categories and our brilliant and super well-informed take on who should win and who will win on the big night. This year, the awards are being televised on a Monday [Feb. 15] for the first time, since everyone will be too busy with their Valentines on Sunday.
Record of the Year
"Really Love"- D'Angelo and the Vanguard
"Uptown Funk"- Mark Ronson ft. Bruno Mars
"Thinking Out Loud"- Ed Sheeran
"Blank Space"- Taylor Swift
"Can't Feel My Face"- The Weeknd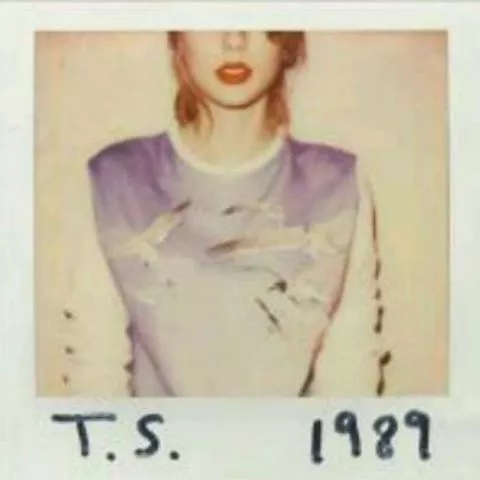 Photo by Instagram user @destiny_serpil
Excluding "Really Love" by D'Angelo (which is fucking awesome, by the way) all of these songs were all over the radio during 2014/15. Taylor Swift made fun of her own insecurities in "Blank Space" and forever changed the meaning of the word "squad" while Mark Ronson and Bruno Mars made a song that will be a hit at every wedding from here on out.


Who Should Win: Mark Ronson and Bruno Mars
Who Will Win: Taylor Swift


"Uptown Funk" was all over the radio the past year and it finally brought producer Mark Ronson into the spotlight that he rightfully deserves, but The Grammys love Taylor Swift so she'll probably go home with the gold.
Album of the Year
Sound & Color- Alabama Shakes
To Pimp A Butterfly- Kendrick Lamar
Traveller- Chris Stapleton
1989- Taylor Swift
Beauty Behind the Madness- The Weeknd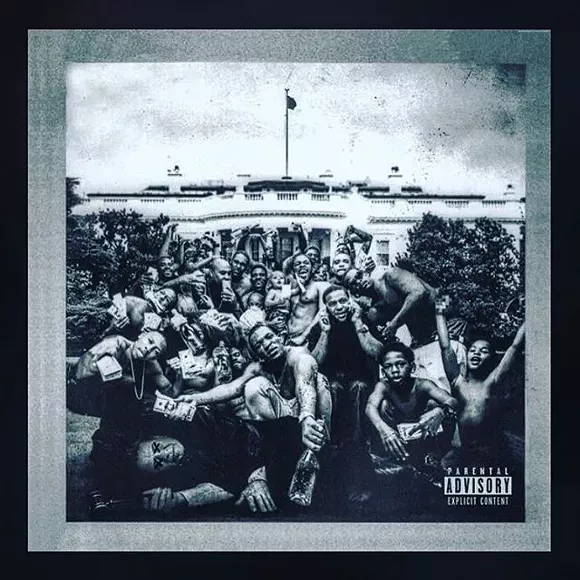 Photo by Instagram user @chance_perdomo
All of these albums are extremely important in their respective genres. Alabama Shakes introduced new sounds to their already prominent southern-rock roots. Chris Stapleton is pushing alt-country to new heights, and The Weeknd finally got the radio time that he deserves. While those albums were all amazing, 1989 and To Pimp A Butterfly had the largest impact on our musical landscape. Taylor Swift rebranded her image and made an album of 80's pop-inspired goodness that rocked the charts and airwaves, while Kendrick Lamar showed us once again why he is the most exciting and promising rapper of his generation.


Who Should Win: Kendrick Lamar
Who Will Win: Kendrick Lamar


If the Grammy gods are looking out for us, they will give the award to Kendrick Lamar. To Pimp A Butterfly was not only one of the best albums of 2015, but the subject matter was especially important in today's culture. Plus, this would be the best redemption after Lamar's first album lost to annoying Macklemore (who we still can't stand).
Song of the Year
"Alright"- Kendrick Duckworth, Kawan Prather, Mark Anthony Spears & Pharrell Williams, songwriters (Kendick Lamar)
"Blank Space"- Max Martin, Shellback, & Taylor Swift, songwriters (Taylor Swift)
"Girl Crush"- Hillary Lindsey, Lori McKenna & Liz Rose, songwriters (Little Big Town)
"See You Again"- Andrew Cedar, Justin Franks, Charles Puth & Cameron Thomaz, songwriters (Wiz Khalifa Featuring Charlie Puth)
"Thinking Out Loud"- Ed Sheeran & Amy Wadge, songwriters (Ed Sheeran)
Photo by Instagram user @officialsheeran
Song of the Year differs from Record of the Year because this category is strictly about the lyrics. Swift teamed up with pop-gurus Max Martin and Shellback to write one her best songs to date, while Lamar collaborated with a plethora of heavy-hitters to pen one of the most infectious songs off of To Pimp A Butterfly. Little Big Town represent country with the song "Girl Crush", a semi-controversial song for country fans, but Ed Sheeran's "Thinking Out Loud" has to be one of the most romantic songs of the last five years.


Who Should Win: Ed Sheeran
Who Will Win: Taylor Swift


It seems like these two great friends will be battling it out for this category. Ed Sheeran should take the prize home for writing the song that every couple of who married in 2015 had their first dance to, but Taylor Swift is gunning hard to win as many awards as possible.
Best New Artist
Courtney Barnett
James Bay
Sam Hunt
Tori Kelly
Meghan Trainor
Photo by Instagram user @songspace
If you haven't heard of most of these artists that's okay! That's why we love the Best New Artist category. Meghan Trainor and James Bay have been pretty buzzworthy this past year, especially Trainor who was nominated at last years show for "All About That Bass". Tori Kelly gained attention after her awesome VMA performance this past August, and Sam Hunt is country's next heartthrob superstar. But what about Courtney Barnett? Most haven't heard of this Australian indie-rocker, but her debut album that came out last year was hands down the best debut album of 2015.


Who Should Win: Courtney Barnett
Who Will Win: Meghan Trainor OR James Bay


In a perfect world, everyone would know about Barnett's perfect songwriting and how she can shred on guitar like Kurt Cobain, but they don't, which is sad. Trainor and Bay are far more well known and their songs are played often on the radio. One can hope, though!
Best Pop Vocal Album
Piece By Piece- Kelly Clarkson
How Big, How Blue, How Beautiful- Florence + The Machine
Uptown Special- Mark Ronson
1989- Taylor Swift
Before This World- James Taylor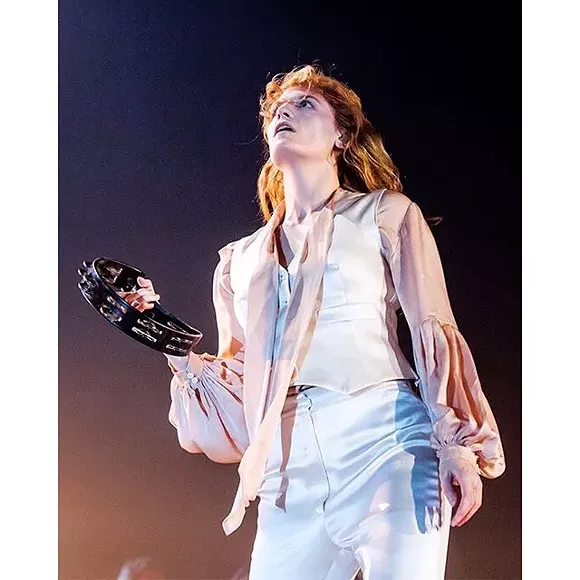 Photo by Instagram user @floohsofwelch
Mark Ronson scored a hit with "Uptown Funk", but the rest of his album fell a little short. Kelly Clarkson is an insane vocalist, but we didn't even know that her latest album had any legit pull. It seems that this one is between Swift and Florence.


Who Should Win: Florence + The Machine
Who WIll Win: Taylor Swift


The only reason we can see Swift winning against Florence and co is because Florence's album tends to dip more into alternative. Swift can't even come close to the vocals that Florence can produce, but her album by definition is more pop.
Best Rock Performance
"Don't Wanna Fight"- Alabama Shakes
"What Kind of Man"- Florence + The Machine
"Something From Nothing"- Foo Fighters
"Ex's & Oh's"- Elle King
"Moaning Lisa Smile"- Wolf Alice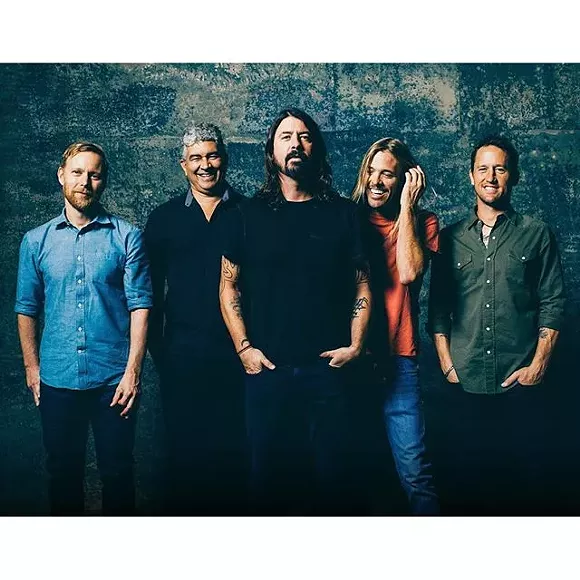 Photo by Instagram user @foofighters
Man, what a tough category. Alabama Shakes frontwoman Brittany Howard, Florence Welch, and Elle King easily have the best voices in rock music today. Howard and King both have nasty growls while Welch soars above every other singer out there. But don't cut Foo Fighters out either! Grammy voters love Dave Grohl. And Wolf Alice is a very promising band, but we can't see them taking home the prize (kudos for a great pun, though!).


Who Should Win: Alabama Shakes
Who Will Win: Foo Fighters


Like we said, Grammy voters love Dave Grohl and company, but it would be fantastic if a lady won this award for once.
Best Alternative Album
Sound & Color- Alabama Shakes
Vulnicura- Björk
The Waterfall- My Morning Jacket
Currents- Tame Impala
Star Wars- Wilco
Photo by Instagram user @alabama_shakes
Again, another insanely talented category. Alabama Shakes went down a rabbit-hole and worked with new sounds to enhance their already incredible rock roots. Icelandic queen Björk surprised everyone with one of the best breakup albums since Adele's 21, and Tame Impala turned up the psychedelics and rock on their latest output. And don't count out Wilco and My Morning Jacket, either. They have been around for a while, but they each have name credit that can push Grammy voters.


Who Should Win: Alabama Shakes
Who Will Win: Alabama Shakes


Frontwoman Brittany Howard is electrifying when she performs and her band truly shows the music business how you can make a successful sophomore album by keeping their original sound, but just tweak it a bit to stay fresh and original.
Best Rap Album
2014 Forest Hills Drive- J. Cole
Compton- Dr. Dre
If Youre Reading This Its Too Late- Drake
To Pimp A Butterfly- Kendrick Lamar
The Pinkprint- Nicki Minaj
Photo by Instagram user @laura_caforio



Excluding Kanye, this seems to be the five artists who are influencing Rap and Hip-Hop the most. J. Cole is still working out the kinks, but we expect great things from him in the future. Nicki Minaj proves once again that she's the hardest working rapper out there, but The Pinkprint was released with mixed reviews. This seems to be a battle between Drake and Kendrick.



Who Should Win: Kendrick Lamar

Who Will Win: Kendrick Lamar



Drake's music definitely has more of an effect on the pop culture zeitgeist ("Hotline Bling," anyone?) but Kendrick's To Pimp A Butterfly spoke more about real issues that are going on it today's culture. We love you, Drake but this was Kendrick's year.