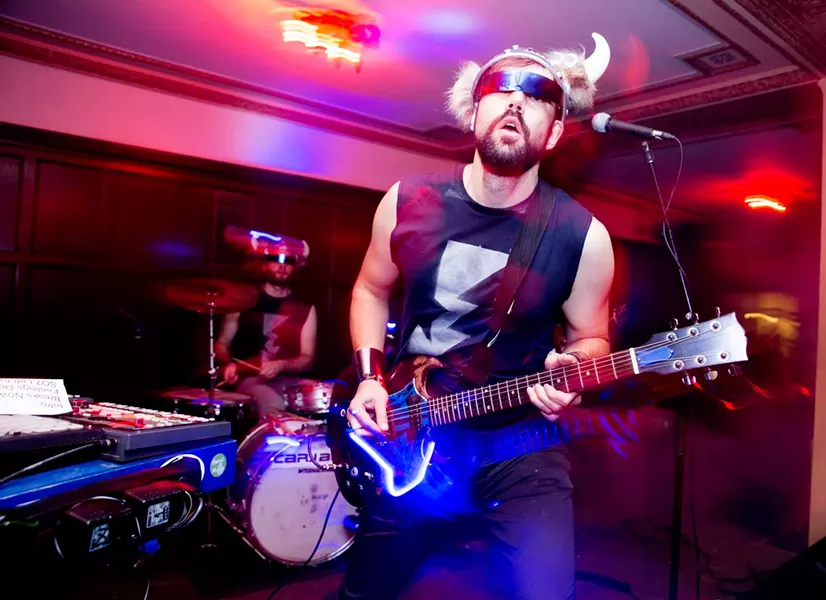 Carjack photo, courtesy the band.
The
Hamtramck Music Festival
kicked off Thursday at the Fowling Warehouse. It continues throughout the weekend. Tonight, you might consider checking out the very fun band Carjack when
they play at Kelly's late tonight
.
This sure is an awful lot of work to go to in order to pimp a show— making two separate videos for the one show. Which is why you should try to stumble on over to see them tonight; such effort should be rewarded.
Have fun and be safe, friends.