Consider your Labor Day weekend plans made:
Tickets are now on sale
for the All White Everything Concert And Party featuring George Clinton and Parliament Funkadelic, Cameo, The Mary Jane Girls, Jalil and Ecstasy, Slick Rick and Big Daddy Kane at Freedom Hill Amphitheatre at 5 p.m. on Sunday, Sept. 4.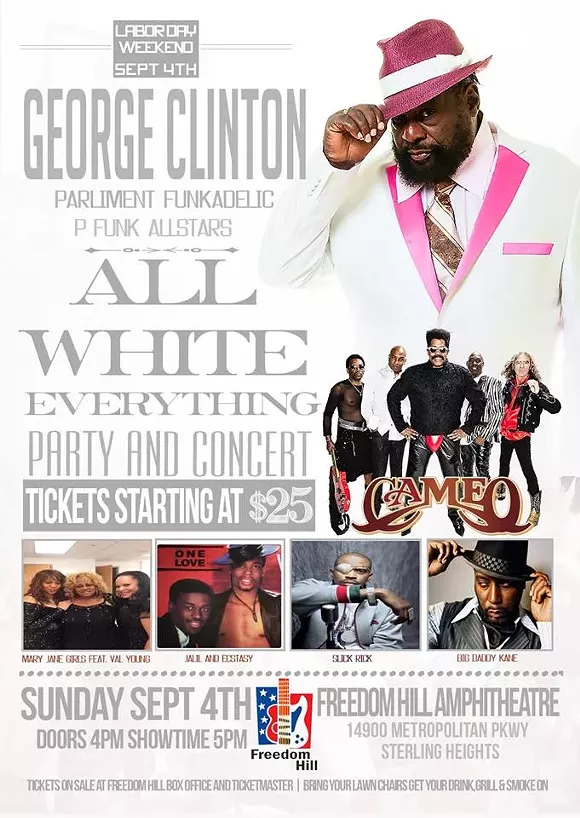 Courtesy All White Everything Facebook page.
Tickets are $83.50 in the Crest Lincoln Luxury seats, $63.50, $43.50 in the
Crest Ford pavilion and $29.50 on the lawn and are now on sale here.