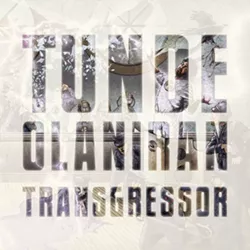 Flint-based artist and all around badass Tunde Olanrian just released a new music video for his song "Namesake" and let me tell you people, it is a fucking jam. We've always been slightly obsessed with this standout track from his 2015 album "Transgressor", but the new music video is a great accompanist to the song. Tunde and his team go stripped back and raw for the video, as it seems like it is almost filmed in one continuous shot. Whenever another person with a video camera is accidentally in the shot, they don't edit it out which is something you never see in music videos.
Tunde is playing the Mo Pop festival at the West Riverfront Park in Detroit tomorrow. He plays at 5:25 pm on the Grande Stage.
He's one of our must-ass acts
of the weekend so make sure you check his set out!