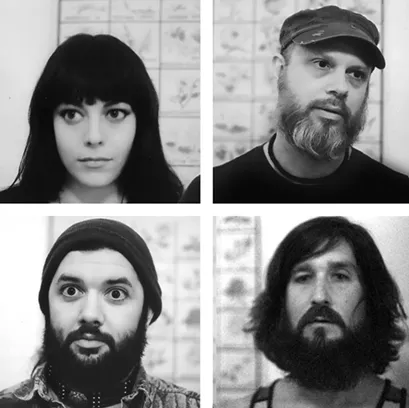 photo via Facebook: His Name Is Alive
We are lucky enough to have heard His Name Is Alive's forthcoming album Patterns of Light (out Oct. 28 on London London). The album might be perfect, an expansion of the HNIA palette further into both ear-destroying heavy prog heaviness and fluffy, delicate, almost Broadcast/Free Design-level genius vocal delivery and arrangement. You've genuinely never heard anything quite like this new direction of theirs; word from those who caught their set at Corktown Strut last month say that all anyone could say in-between songs was "wow." Libby DeCamp opens.
Saturday, 8/6, Doors at 8 p.m.; 2555 12 Mile Rd., Berkley; To reserve tickets, call 248-399-6750; $10 in advance, $15 at door.