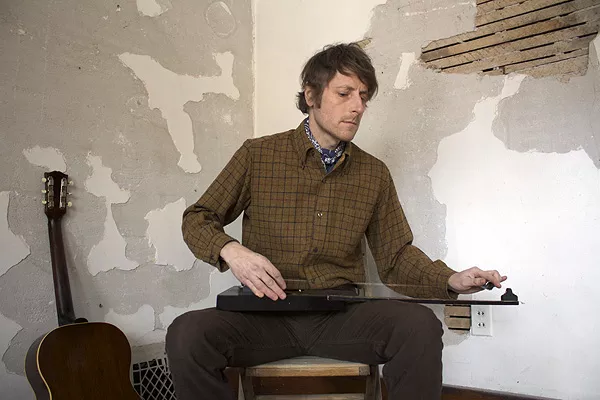 Danny Kroha plays the diddley bow he made in the second floor of his home. | Photo/LaToya Colts
You already know you want to see a free lunchtime performance by the Gories and Doll Roads founder, whose solo sets are a blazing update of traditional folk and blues styles. But what's with this location and venue? This show marks the first in a new series of Thursday shows that are free in East Dearborn. It looks to be excellently curated, and includes two full sets by each performer. Next week, Victor Ghannam plays traditional and improvisational Arabic music, for instance.

Dearborn City Hall Park. Thursday, August 11. Show begins at 11:30 a.m.; 13615 Michigan Ave., Dearborn; 313-582-3421; Free.