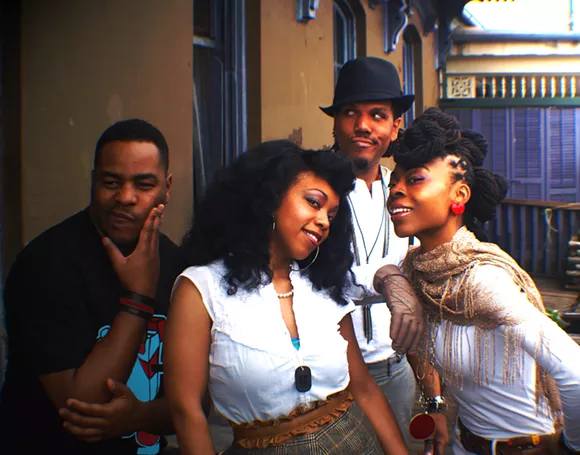 Water Seed. Courtesy photo.
Water Seed is coming all the way up from New Orleans to perform this Saturday, Oct. 8 at PJ's Lager House. They're a funk/jazz act who are super great live; their sets are very fuky as you can clearly see in the attached clips.
Plus they're playing with our very own Gabriel Brass Band, who we all know are exceptional. Wear clothes that look good but which you feel alright sweating in, because you are going to throw down at this thing.
Once in a generation there is a movement. An energy screaming from the corners of the underground slowly bubbling and boiling until it uncontrollably burst into the masses blindsiding and overtaking that which once suppressed it. This movement challenges cultural norms by blurring lines between the old and the new and enticing the conscious mind to believe that there is "no spoon", all while pulsing and gyrating to the beat of it's own drum. The sound at the epicenter of such a movement hails from New Orleans. A city rich in tradition and known for an unmistakable sound has given birth to Water Seed.

A band built on the jazz and funk tradition that single handedly shaped popular music, Water Seed has become one of the prevalent future funk fusion bands daring to keep audiences on the dance floor while romancing the ears of the most advanced jazz purist.