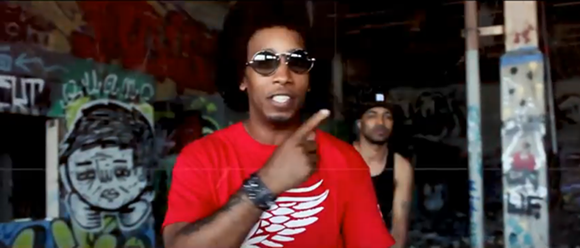 If you go to
Ty Farris's Twitter page
you'll see the quote, "I rap over dirty beats about grimy shit at a high level." Those 12 words perfectly sum up what "Feel Nothing" will bring to your headphones or the kicker box in ya' trunk. The Trox produced track isn't just dirty, it's downright nasty. And Farris pulls no punches lyrically.
"Champion crewneck me and my crew make the rules bend, I think I should make smacking fake rappers one of the new trends/ So test me, I got the cheat sheet that put you in a permeant deep sleep faster than the roadrunner can say beep-beep."
Kid Vishis matches Farris's intensity in the second verse.
"..real raps, where ya' skills at I ask you? When I blast you, leave you holy like the book of Matthew. In fact, eat you and these bars call it jack mac, scratch that, anything you can do I can match that, beat you dizzy make you pay for a spin like ASCAP."
Ty Farris' albums
Room 39
will drop next year.