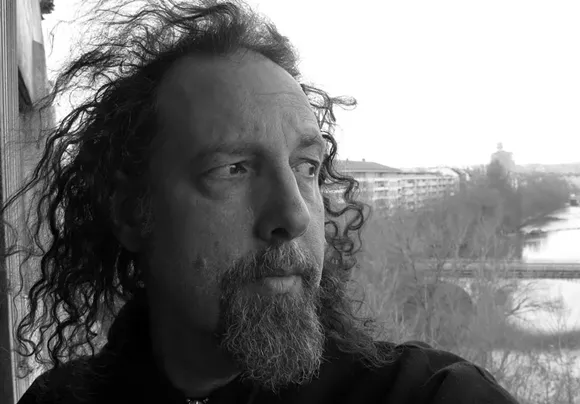 Sir Richard Bishop. Courtesy photo.
Is it cool if I quote myself from
right here
? OK, cool.
Sir Richard Bishop is a tall, gregarious, and naturally curious dude with little time for bullshit. He's also one of the greatest guitarists alive, and has been for some time. Bishop has a natural and deep grasp of dozens of styles and genres, from the Basho realms to Django country. Crucially, the guy is also smart enough to know that it's really fun to just play "Radar Love" for at least 10 minutes.
Bishop, who was born in Saginaw in 1960 so you can have some home-state pride for the guy if that's your bag, will perform (with the Climax Golden Twins' Rob Millis, so get there early) at El Club on Sunday, May 21.
Tickets are $12 in advance
, and $14 day of show.
Do not sleep on this one, friend-o. Bishop will startle and amaze — but mostly the dude's just a fun, strange, old(ish) trickster.