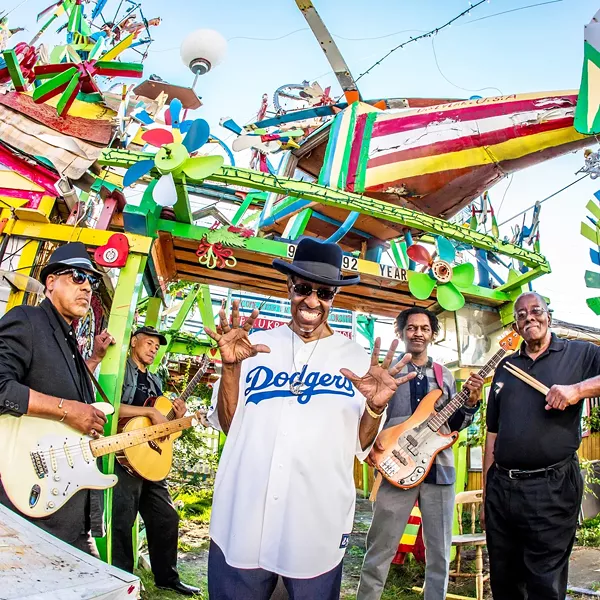 Black Merda at Hamtramck Disneyland last year. MT file photo.
Black Merda — Detroit's
first all-black rock and roll group
, whose early records are both
highly collectible
and
totally worth hearing
— is playing
O'Mara's on 12 Mile
tomorrow evening, Saturday, April 8.
It starts at 9 p.m., Duende is opening up, and it will only set you back ten bucks.