When the Subatomic Sound System begins to thump out the room, a few songs later, a gurgly, almost cartoonish voice emanates from the speakers. It's clear that the voice is live, but it's coming from somewhere not on stage. It's a recognizable voice, with a touch more age and rust on it. It's Lee Scratch Perry, toasting, somewhere backstage with a microphone.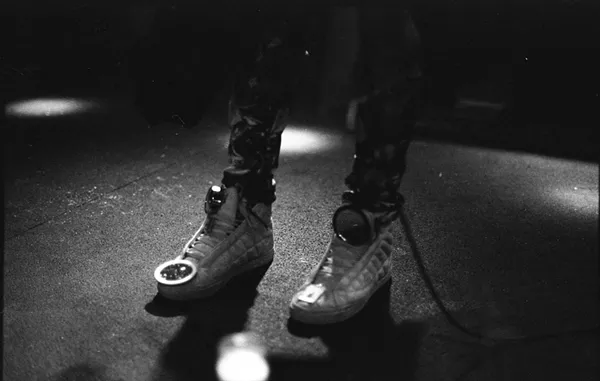 He emerges two songs in wearing his hand-crafted suit of mis-matched elements, a hat bedazzled with sequins, buttons, other metal objects, a feather. On his shoes, two small mirrors. He holds the mic next to his mouth, and sticking out from his hand, several sticks on incense wafting into his face.
The living legend has always been rough around the edges, but at 81, his "Ras-tafar-I!" refrain is even more croaky and indistinct. Legendary percussionist Larry McDonald (of 1970s Black Ark fame) does a lot in tempering Perry's loose lyricism and helps to frame the classic Rasta against Brooklyn-based Subatomic Sound System. The product is remarkably close to Perry's original feel, but with Augustus Pablo-esque diversions with Subatomic main guy John Emch's melodica bursts.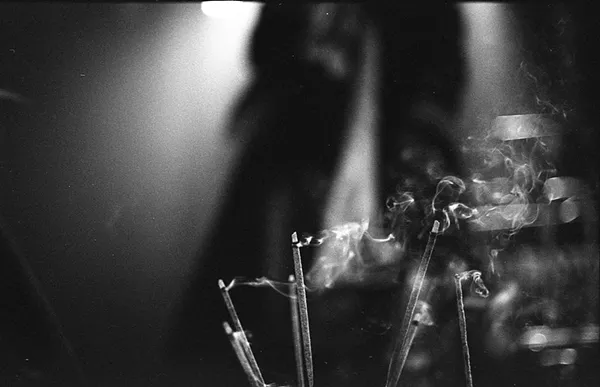 El Club can handle the dub, but some members of the audience can't. There's no way to really measure the effect serious bass has on the body besides watching the weak-hearted make their way to the back of the room. This happens.
Reggae is not just music; reggae is a way of life. It is a patient and pertinent form of meditation that only the devotee can understand. It's the kind of thing that, well, if it bores you, then you're probably boring. Reggae and dub reminds us that not everything should be clear as the light of day. Reggae isn't so much about the notes themselves, but the spaces between those notes. That's where the good stuff lives. Lee Scratch Perry found this out a long time ago, and hopefully for a while longer he will keep reminding us.