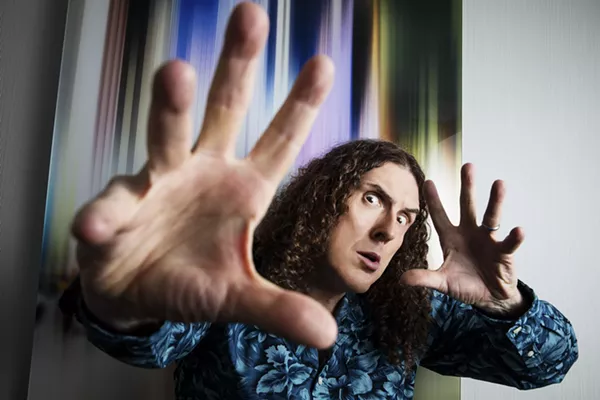 Despite whatever craziness that has been going on in the world, "Weird Al" Yankovic has always been there to parody the hell out of a popular pop song and make us laugh until the cows come home.
That's why we're so excited to learn that the comedian is headed to the Michigan Theatre in Ann Arbor on Sunday, March 11.
The four time Grammy winner found out earlier this year that he'd get his name on the Hollywood Walk of Fame and is set to release
Squeeze Box: The Complete Works of "Weird Al" Yankovic
in November.
This greatest hits album will include songs from all 14 of his albums, hopefully including some of our favorites like "Like A Surgeon" and "White and Nerdy."
Yankovic will tour the country and says that each night will feature a different setlist with a more loose and sloppy show format. We're into it.
Now enjoy some of this writers favorite "Weird Al" music videos because there is absolutely no way they won't put a little smile on your face and we all need a little bit more happiness in our lives, right?