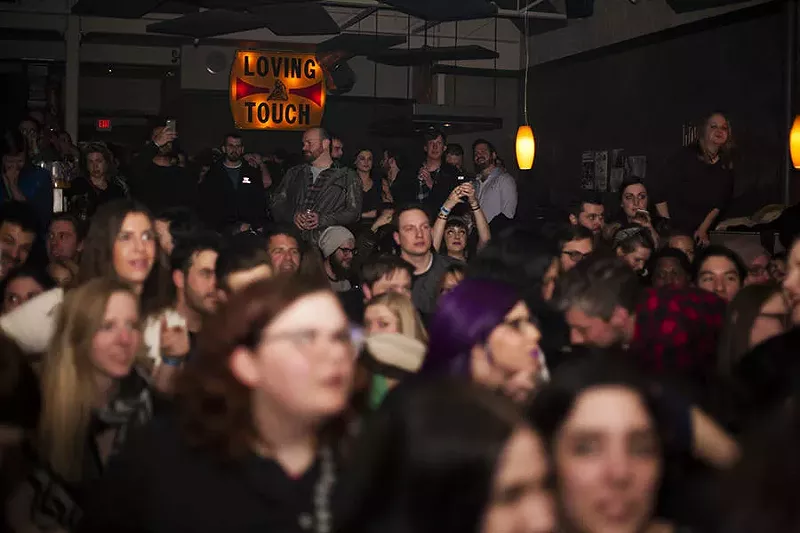 Photo by Jeannette Fleury.
DJs Mike Trombley, Slofu, and Udenjoe's monthly dance party continues with a special "Panic on the Streets of Ferndale" edition, which promises all the best mopey (yet still highly danceable) cuts by Morrissey and the Smiths. Of course, expect plenty of other New Wave, classic alternative, Bitpop, shoegaze and more, like Depeche Mode, New Order, the Cure, Siouxsie and the Banshees, the Chameleons, House of Love, Field Mice, the Pastels, the Vaselines, the Raincoats, Belle & Sebastian, the Housemartins, Primal Scream... well, you get the point!
Happy Endings starts at 10 p.m. at The Loving Touch on Friday, Jan. 26; 22634 Woodward Ave., Ferndale; thelovingtouchferndale.com; Cover is free before 11 p.m., $3 afterward.