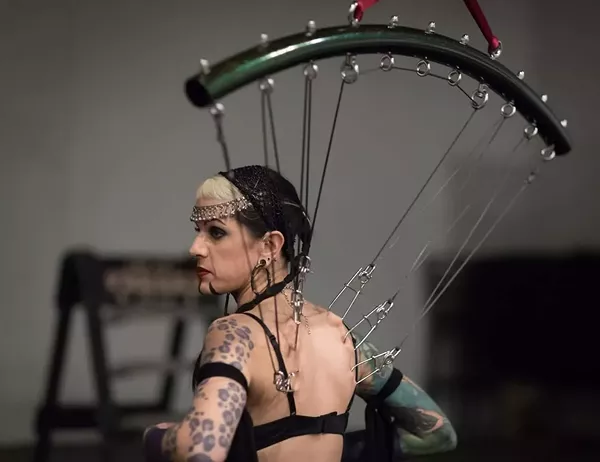 Courtesy photo, by Christopher Moeller.
Have you ever dared to cross the line between space and time? How about the line between science and fiction? Does this sound at all crazy to you? Good. Tangent Gallery is breaking borders with their unique showcase. Check out the epic suspension battle from Urban Rituals Piercing and Suspension or take in a burlesque performance by starwoman extraordinaire Sophia Stardust. If anti-gravity is your thing, Damian Lucius Black will deliver. Also on deck, a live monster makeup demo, creative creature fashion show, live music, a silent disco, and an intergalactic art display — a feast for all of your eyes, ears, tentacles, and respective antennae.
Breaking Borders Sci-fi will take place on Saturday, Jan. 27 at 7 p.m. at the Tangent Gallery; 715 E. Milwaukee Ave., Detroit; 313-873-2955; tangentgallery.com; Tickets are $5.