Photo via Instagram, @sanctuarydetroit.
Bent Life performing at the final show at old Sanctuary Detroit location in 2017.
One of Detroit's busiest venues for DIY hardcore, emo, and metal music is moving to a new home.
The Sanctuary is reopening this spring at the site of the old Paycheck's Lounge, located at 2932 Caniff St. in Hamtramck. The move was announced on Twitter as well as on Facebook by the venue's owner, Maxxwell Lange
Established in 2014, the Sanctuary is a nonprofit organization focused on promoting and hosting performance art events in Detroit. Though the venue has hosted movie screenings, art shows, and charity events, the Sanctuary is primarily known for rowdy hardcore, indie, and metal shows.

Photo via Instagram, @ddominicjr.
Owner Maxxwell Lange at The Sanctuary in 2015.
Formerly, the venue was located on East Outer Drive in Detroit in a 1940s building that originally served as a bar before it was purchased by a religious group — hence the name. Despite its age, the former house of worship was well-designed for heavy music.
The new location will allow larger crowds, perhaps a reason for the crosstown move.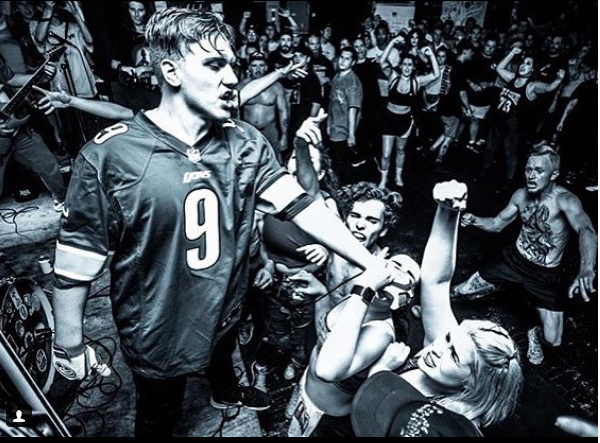 Photo via Instagram, @capturethecore
Detain performing at the old Sanctuary Detroit on Aug. 20, 2017.
More announcements regarding the venue's opening weekend and progress developments are expected in the coming weeks, according to Lange.
Anthony Spak is an editorial intern at Metro Times and a recent graduate of Oakland University's journalism program. Spak spends most of his time in Detroit playing music or eating gyros at Golden Fleece.