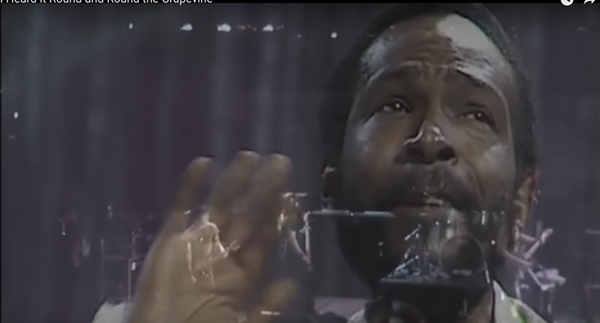 It's been a long week and it's only
Wednesday. So, we're welcoming this unlikely mashup of a classic Motown tune and an '80s hair metal hit with open arms.

The two songs in question are Marvin Gaye's "I Heard It Through The Grapevine" and Ratt's 1984 hit "Round And Round."
Thanks to one YouTube user's creativity, it's now the midweek jam we didn't know we needed.
Vocals from Gaye's smooth I-caught-you-cheating 1968 anthem are laid over Ratt's hair metal hit, giving the track some teeth — and a lot more guitar shredding. Listen below.