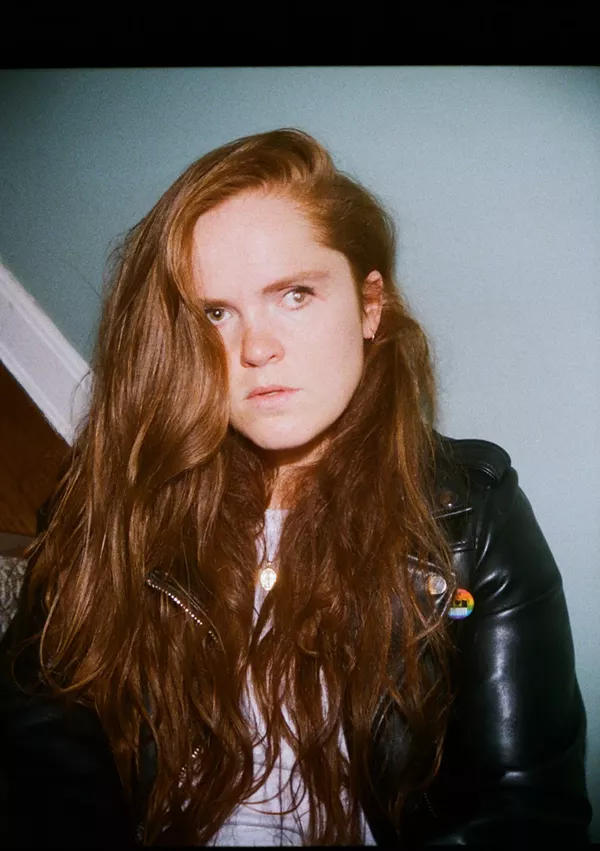 Photo provided by artist, Jax Anderson, Flint Eastwood
The
queen
is back — and the timing couldn't be more perfect.
The last time we heard from Flint Eastwood was about five months ago when frontwoman Jax Anderson released the video for
"Monster"
from 2017's
Broke Royalty.




Straight out of Assemble Sound, the Corktown-based music collective Anderson played a hand in founding, Flint Eastwood returns with what might the most direct song in their catalog. If not the most direct, then it certainly registers as their most fun song yet. And man, does it pack a punch.
At its surface, "Real Love" is rather simple — an intoxicating chorus against a thumping, sweaty dancefloor beat. But on a second look, what Anderson does is akin to confession. Anderson details her transition from her once deep involvement with the Christian church to finding love and acceptance whilst forging her own path as an openly gay artist.
Anderson shines on "Real Love" and, in doing so, reinvents her sound by finding herself and sharing her journey with us — one cathartic dance-club jam at a time.
You can listen to "Real Love"
here
.
Flint Eastwood will perform with Princess Nokia, Suzi Analogue, and Oshun on Friday, June 29 on the lawn of Mike Kelly's Mobile Homestead at MOCAD; 4454 Woodward Ave., Detroit; 313-832-6622; elclubdetroit.com; Doors at 7 p.m.; Tickets are $23-$25.
Get our top picks for the best events in Detroit every Thursday morning. Sign up for our events newsletter.