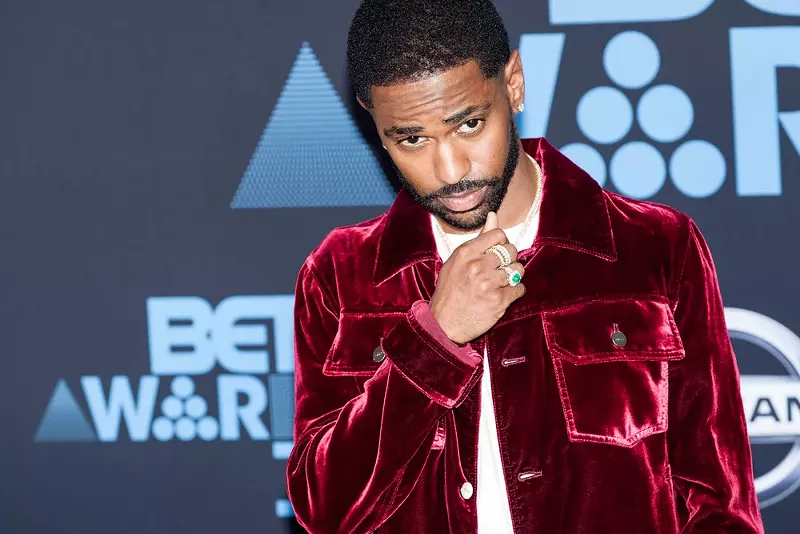 Jamie Lamor Thompson / Shutterstock.com
Big Sean.
Detroit rapper Big Sean took to Twitter on Thursday evening to call out the NFL and video game developer EA Sports after it was discovered that his lyric name-checking Colin Kaepernick was edited out of the upcoming
Madden NFL 19
. The company soon issued an apology, saying the edit was "an unfortunate mistake."
Earlier on Thursday, people with an advance copy of the game
discovered
that Big Sean's reference to the polarizing NFL player in his guest verse on YG's
"Big Bank"
(lyric: "you boys all cap, I'm more Colin Kaepernick") was scrubbed out on the soundtrack. Sean called the move "disappointing and appalling" in a tweet, and accused the NFL and the video game company of treating Kaepernick's name "like it was a curse word." He also said neither he nor his team approved of the edit.
Kaepernick — the former NFL quarterback who led protests against racial injustice and police brutality by kneeling during the national anthem, and is currently suing the league for allegedly colluding to keep him unsigned as punishment for the protests — swiftly tweeted praise for Big Sean.
Later that evening, EA Sports released a statement to the media saying the edit was made in error:
"We made an unfortunate mistake with our Madden NFL soundtrack. Members of our team misunderstood the fact that while we don't have rights to include Colin Kaepernick in the game, this doesn't affect soundtracks. We messed up, and the edit should never have happened. We will make it right, with an update to Madden NFL 19 on August 6 that will include the reference again. We meant no disrespect, and we apologize to Colin, to YG and Big Sean, to the NFL, to all of their fans and our players for this mistake."
However, some Twitter users aren't buying it. One Twitter user
pointed out
that a Kaepernick reference was also censored out of
Madden NFL 18
's soundtrack ("Bars of Soap" by Mike WiLL Made-It) as well, even though Kaepernick appeared in that game.
Madden NFL 19
is out on Windows PC and Xbox One. It is released on PlayStation 4 on Aug. 10.
Stay on top of Detroit news and views. Sign up for our weekly issue newsletter delivered each Wednesday.