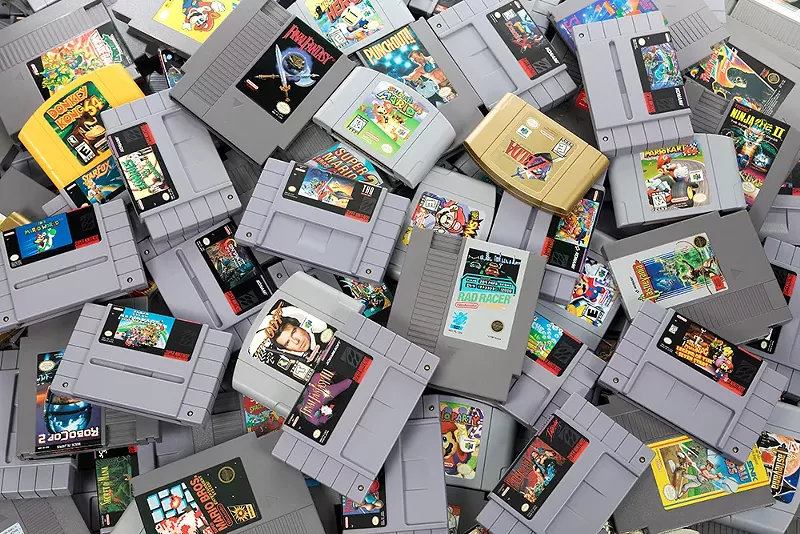 robtek / Shutterstock.com
Anyone who has played video games as a child might find that those soundtracks could prove to be real earworms — even as an adult, long after you turned the console off. Gamers' Gala, "a night of video game themed music" set for Detroit's El Club on Friday, will bring those sounds to the stage for a tribute to some of the best 8- and 16-bit jams.
The songs will be re-created live by three bands from the Detroit jam band circuit, with each band assigned to the games of a different '90s-era console. Chirp will handle the music of the original Super Nintendo, Act Casual will be doing Sega Genesis, and Doctor Pizza will handle Nintendo 64.
"That was sort of the idea for this gamer's night, just to do something more off the wall, something kind of special," says Act Casual bassist and vocalist Danny Flynn. "It's not just playing another bar on a Friday night, it's a one-time only kind of event."
Flynn says for the most part, the plan is to "do bigger songs from the bigger games so people will recognize them, but we do have some off the wall ones too." He says other consoles were considered, like the Sony PlayStation, but ultimately the three were chosen because they had some of the most iconic music. ("My girlfriend will be upset because she wanted to hear
Final Fantasy
music, because she loves
Final Fantasy
," he says.) For his band's Sega Genesis set, he says people can expect tracks from
Sonic 1
and
2
, the funk of
Toejam and Earl
, and the house-inflected
Streets of Rage,
among others.
The one-off event will also feature psychedelic projections utilizing gameplay footage, given a psychedelic treatment from a projectionist. In keeping with the nostalgic theme, bands will also offer limited edition merch featuring their band names mashed up with the console logos for sale.
Gamers' Gala: a night of video game themed music begins at 8 p.m. on Friday, Aug. 31 at El Club;4114 W. Vernor Hwy., Detroit; 313-279-7382; elclubdetroit.com; Tickets are $10 advance, $12 day of show.

Get our top picks for the best events in Detroit every Thursday morning. Sign up for our events newsletter.