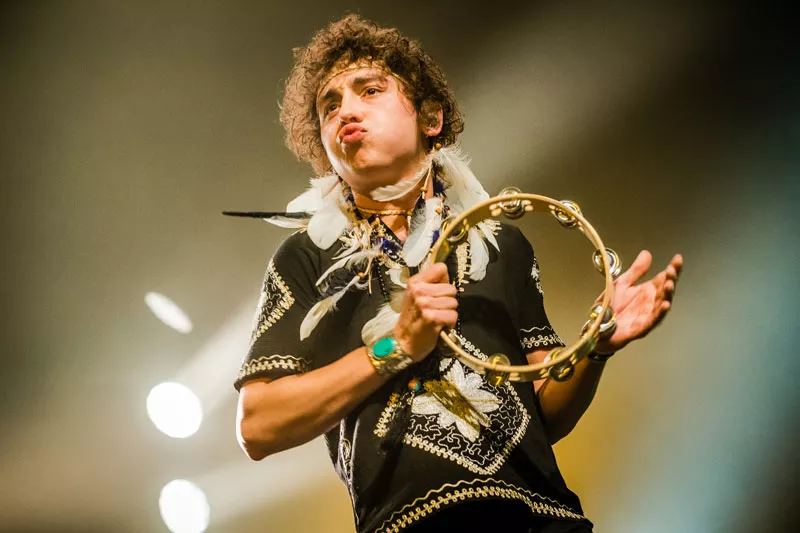 Ben Houdijk / Shutterstock.com
Well, either hell has finally frozen over or maybe "music's biggest night" has become an opportunity to troll the entire music industry on a national stage. Regardless, the 61st Grammy Awards were as confusing as ever and it's safe to say following last night's festivities both Robert Plant and Berry Gordy are probably writhing around in their respective graves (and they're both alive, well, and above ground).
As subjects of one of the
most scathing record reviews of all time
and
a 2018 case study on the
cross-section of nostalgia and algorithms in music
, Greta Van Fleet can now add Grammy winner to their resume. The feathered Frankenmuth foursome took home their first and only Grammy Sunday afternoon for Best Rock Album for their 2017 EP,
From The Fires
(the band's debut record
Anthem of the Peaceful Army
was released after the submission deadline), beating out Alice in Chains, Fall Out Boy, Ghost, and Weezer. This means the open-vest wearing appropriators of classic rock, Greta Van Fleet, has won more Grammys than
Led Zeppelin
.
Though they were nominated in four different rock categories, they were edged out by Best New Artist winner Dua Lipa and Best Rock Song, which went to St. Vincent's Annie Clark and producer Jack Antonoff for "
Masseducation."
The award for Best Rock Performance went to the
late Chris Cornell for "When Bad Does Good"
—
a song which had been featured on Cornell's posthumous compilation released a year after he died of an apparent suicide in a Detroit hotel room in 2017.
Next up, J. Lo, who had been curiously pegged to perform a Motown tribute last week, did just that Sunday night during a 13-minute hit-infused medley with Smokey Robinson on her arm.
J. Lo, who is perhaps better known for being a powerhouse Latina icon who is aging in friggin' reverse than, say, for her vocal prowess, pissed off black Twitter long before she took the stage in a bedazzled catsuit and salsa danced all over Motown's legacy.
The legendary
Diana Ross honored herself and her upcoming 75th birthday
during Sunday night's celebration with a mash-up performance speckled with uplifting affirmational asides.
"Happy birthday to me," she said following the performance. Her birthday is in March.
Happy birthday, Diana.
Get our top picks for the best events in Detroit every Thursday morning. Sign up for our events
newsletter
.