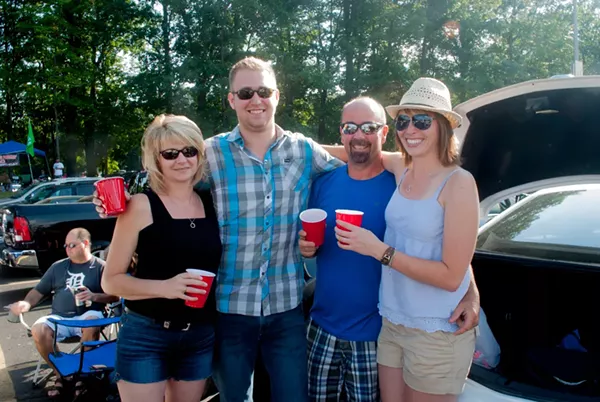 Karen Williams, Josh Williams, Warren Williams, and Heather Isnor.
Rich Tideswell prepares a burger while Rob Grieser proudly shows off his grill.
Rob Grieser, Nicole Desjardins, Bubba, Wendy Pagano, Heather Bastuba, Danielle Valentine, and Gustav Schindlerkamp.
Shelley Jennings and Cheryl Niemiec.
Mike Ware, Cindy Kallapure, Vicki Ruggs, Jennifer Bratton, and Ricky Callapure.
Kim Maybee and Kathy Maybee. Happy birthday, Kim!
Kim Maybee, Kathy Maybee, Terry Adams, and Melanie Livingston.
Warren Ramsey and son, Jacob Ramsey.
Jenna Calu and Travis Calu. Happy birthday, Travis!
John Richman and David Davis show off their casino tailgate setup, complete with roulette and slot machine.
Hellbound Glory at DTE Energy Music Theater
ZZ Top at DTE Energy Music Theater
Kid Rock at DTE Energy Music Theater
Kid RockKid Rock at DTE Energy Music Theater