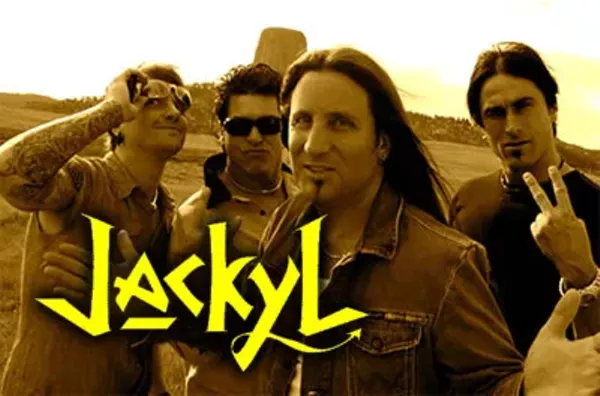 Jackyl
11/2 at the Machine Shop, Flint
The singer is called Jesse James Dupree and he plays a tune with a chainsaw. It doesn't get any more redneck than that and this Georgia band, formed in '87, wallow in white rash stereotypes. With song titles like "The Lumberjack," "Redneck Punk," and "She Loves My Cock," it doesn't take a genius to figure out that there are no ballads in the Jackyl set.
John Corabi
10/25 at the Diesel Concert Lounge, Chesterfield
When Vince Neil left Motley Crue in the early '90, with anti-rock star bands like Pearl Jam and Soundgarden blossoming around them, many predicted that the LA hell raisers were done. Then John Corabi joined the band, the band recorded the Motley Crue album in '94, and the naysayers continued to naysay. Commercially, it was a flop but the record saw the band make artistic strides previously out of reach. Of course, the public demanded a reunion and it got one. Crue toured arenas and stadiums again, and Corabi was out. Still, for a few Crue fans, he'll always be worth checking out.
Rockstar
11/27 at the Diesel Concert Lounge, Chesterfield
Detroit's own hair metal cover band, Rockstar covers tunes by everyone from Quiet Riot to Twisted Sister, Warrant to Bon Jovi. We spoke to guitarist Michael Lafferty two years ago. "[Hair metal's] only dead if you don't listen to it any longer," he says. "The people in our age range grew up with this music the same way we did and they love to hear these songs. But it's not limited just to the people in our age range — even though that is our key demographic. We just did a show a few weeks back for the city of Warren's Birthday Bash and there were a ton of kids there and they knew a lot of the songs we played and sang along. Could an original hair band make it today? I don't know. Steel Panther seems to be doing alright."
Steel Panther
12/21 at the Royal Oak Music Theatre, Royal Oak
If you've seen the Spinal Tap and Dewey Cox movies, you know that comedy music only works if the songs are really, really good. Satire falls on its face immediately if the writing isn't strong. Thankfully, the dudes of Steel Panther know this. They have two albums chocka-full with fantastic bubblegum rock anthems, power ballads and filth. "My heart belongs to you, but my cock is community property," they sing on "Community Property," a romantic notion only bettered by "Fuck all Night and Party all Day."
Fates Warning
11/16 at Harpo's, Detroit
To be fair, Fates Warning are more a proggy metal band that a hair troupe, but we're including them anyway because it just feels right. Formed in Hartford, Connecticut, in '83 and signed to Metal Blade Records alongside the likes of Anthrax, Fates Warning inspired bands like Dream Theatre and Queensryche to grow their hair long, write a catchy hook and learn how to play really, really widdly guitar. God love them.