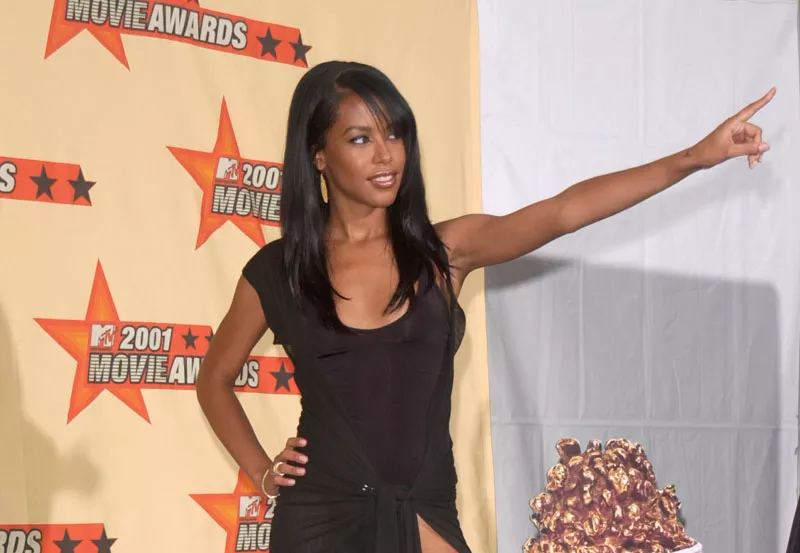 Featureflash Photo Agency / Shutterstock.com
A planned biopic for Lifetime Television about the late Detroit R&B singer Aaliyah has hit several production snags, Rolling Stone reports.
The latest snag for the tentatively titled Aaliyah: Princess of R&B occurred when 17-year-old actress Zendaya Coleman dropped out of the project, announced Sunday via Lifetime's Twitter. No reason was given, but the film was to include information about the singer's controversial marriage to singer R. Kelly (the two illegally married when Aaliyah was 15 and Kelly was 27, falsifying their marriage certificate). This might not have jibed with Coleman's image as a squeaky-clean teen Disney Channel star, who was just announced to be on board the project weeks ago on June 16.
The film also hit resistance from Aaliyah's family, who were vocal opponents of the film. "Considering the magnitude of her fans' affection alone, she deserves to have a tribute much more grand than a television network debut that won't even consider the perspectives of those who were closest to Aaliyah," the family said in a statement. "Disregarding the families and dishonoring the legacies of celebrated figures who have passed on, big networks want to exploit their stories for a buck. We're here to make it clear that it's not okay!" The film crew reportedly is having difficulty obtaining the rights to use Aaliyah's music, and Coleman was slated to record four Aaliyah songs for the soundtrack.
The film is based on the bestselling biography Aaliyah: More Than a Woman, written by former Time music editor John Farley. It is planned to follow the story of Aaliyah from age 10 to her death in a plane crash at the age of 22 in 2001. The film was expected to begin shooting this summer for a fall premiere.
Watch the video for "Try Again" below: