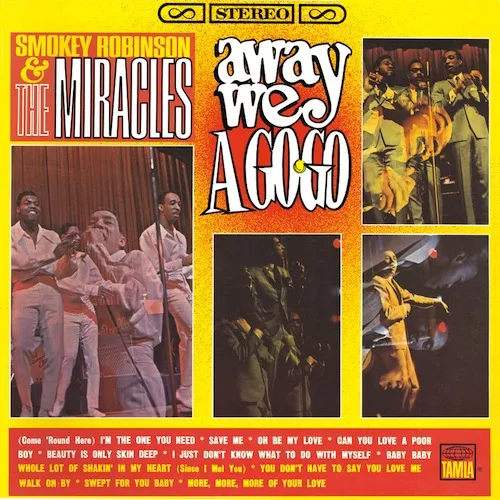 Tamla Records
The cover of the original 1966 album by Smokey Robinson & the Miracles.
It's the 50th anniversary of the Smokey Robinson & the Miracles album
Away We a Go-Go
.
And it's one of those things. If you knew this album existed, it probably means you have a Tamla wall calendar and already know it's this album's 50th anniversary. If you didn't know this album existed, chances are you're not a collector, but you might still be enough of a fan to be curious about the Holland-Dozier-Holland track "(Come 'Round Here) I'm the One You Need," which peaked at number 17 on the Billboard Hot 100. It then made a slow-motion burn across the ocean, hitting the UK pop charts, peaking at number 13 almost
five years later
in 1971.