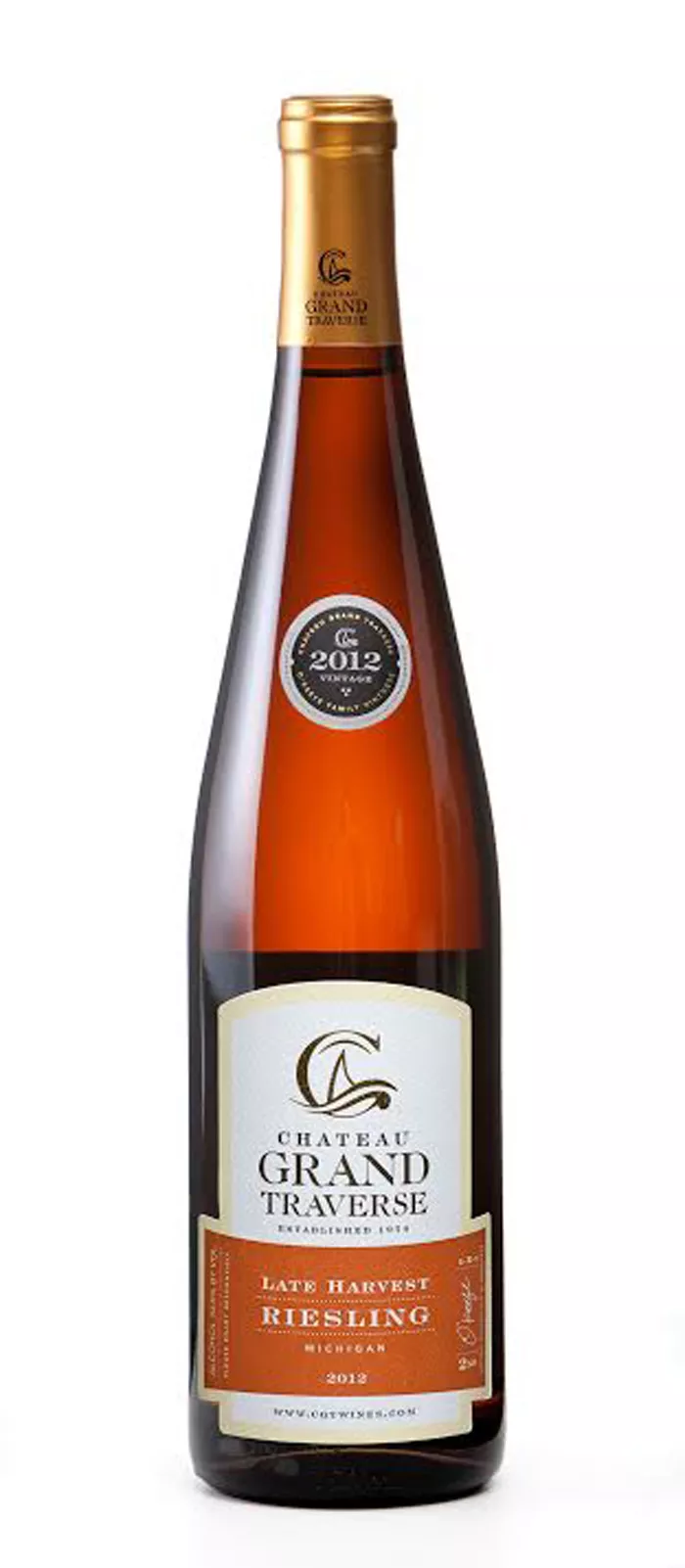 Ladies who lunch gave Rieslings a bad reputation through the years, thanks to a proliferation of overly sweet wines hitting the market in the late '80s. Consequently, many people avoid Rieslings, believing them to be "cheap," unsophisticated or sickly sweet. However, Riesling is revered in the wine world, and counting it out completely means missing out on one of the most nuanced wines available.
Although Riesling can be a fussy grape, it does especially well in our northern Michigan climate. The perceived "sweetness" varies depending on when the grapes are harvested — later harvest Riesling grapes contain more natural sugar than those harvested earlier. The 2012 Dry Riesling from Chateau Grand Traverse represents an early harvest Riesling, and, as the name indicates, it is not sweet.
This Riesling is soft, balanced and summery. It begins crisply fruity, with flavors of apple, pear and citrus fruits, but just like any good dry Riesling should, it finishes steely. A pleasant mineral and metallic taste will linger on your palate. Think of this wine like biting into a crisp Michigan apple and then finishing with the mineral flavor of rocks from the shore of Lake Michigan.
While all of that might sound a bit hoity-toity, this wine shouldn't intimidate you. Ringing in at a mere $13 per bottle, and widely available in all nicer wine sections, anyone can impress at a party by bringing this bottle. If you're cooking at home, pair this wine with a shellfish or seafood dish, or any dish served with a delicate cream sauce. A light angel pair pasta dish with shrimp, Michigan asparagus and a lemon-butter-cream sauce would be delicious with this Michigan Riesling. Cheers!