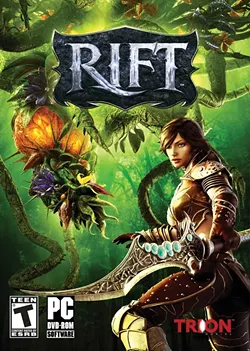 Rift
Trion Worlds, Inc.
The bar for a good PC game has been set pretty darn high these days, especially for the large amount of MMO gamers expecting those fancy visuals and in-game additions. Rift cleverly leaves gameplay shots off its box cover, because the instant I finished installing, I was shocked and moderately offended by what I saw.
Like holding World of Warcraft up to a mirror, Rift utilizes the same gameplay engine, the same PvE combat system, and almost verbatim scenarios from WoW. I wondered if it were even legal for two different titles created by different studios to look and feel so similar? Whatever, it's still very fun to play with its exhilarating leveling system and skill selection for maximum distinctiveness in each character.
If you've played WoW and are considering this, don't. If you're an average PC gamer looking for something brand-new to play around with, give it a shot.
Josh Sexson is 17 and knows more about games than you do. Send comments to letters@metrotimes.com.