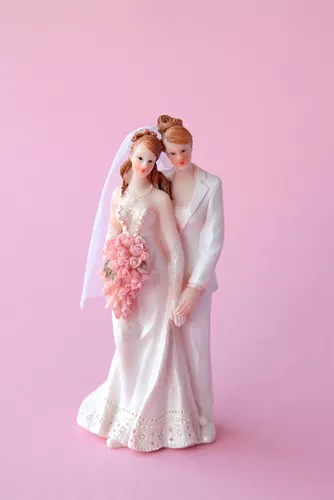 April DeBoer and Jayne Rowse's fight to be recognized as the legal parents of their three children may soon come to an end.
About a half-dozen laws prohibiting same-sex marriage across the nation have been reversed since U.S. District Judge Bernard Friedman set a trial date between the state and the two women, both nurses in Oakland County, who have cared for three special-needs toddlers since 2010.
The court fight began last year when DeBoer and Rowse challenged Michigan's law that says only married couples and single people can adopt children.
Rowse had legally adopted 4-year-old Nolan and 3-year-old Jacob; DeBoer adopted Ryanne, 3. But the lesbian couple realized they had no legal right to their partner's children — in the worst case scenario, say, if Rowse unexpectedly died, DeBoer would likely lose custody of Nolan and Jacob.
After the case was filed against Gov. Rick Snyder and Attorney General Bill Schuette, Friedman suggested the issue at hand was Michigan's constitutional ban on same-sex marriage. Schuette's arguments in the case appear especially flimsy to the legal scholars here at the Hits, especially since the U.S. Supreme Court shot down the federal Defense of Marriage Act last summer. Arguments such as this brief filed by the attorney general in the case:
"One of the paramount purposes of marriage in Michigan … is, and has always been, to regulate sexual relationships between men and women so that the unique procreative capacity of such relationships benefits rather than harms society."
Frankly, that sentence had us scratching our heads here at News Hits HQ. We're not sure how exactly same-sex couples would harm society through procreation. (If so, that would certainly be "unique"!) Furthermore, if the legal institution of wedlock in Michigan benefits society, how do you explain Ted Nugent, Kid Rock and, well, Bill Schuette?
Flowery legalese aside, longtime observers of the attorney general know this isn't just Schuette upholding his duty as the top legal officer in the state to defend Michigan law. Socking it to gays and lesbians at every turn seems to be a pet cause for him.
Back in the 1990s, then-state Senator Schuette pushed legislation banning employees of state-funded entities from receiving domestic partner benefits. As the Hits wrote at the time, the bill evolved from an earlier argument from Schuette that went after such benefits at public universities.
(Coincidentally, a federal judge is hearing a case filed by five same-sex couples challenging a law signed by Snyder in 2011 that prohibits same sex-couples who work for state and local governments from receiving domestic partner benefits. Schuette's argument there? It saves money for local governments. Poor, poor Bill.)
Dana Nessel, DeBoer and Rowse's co-counsel in the historic case, tells the Hits the trial may last for a couple of weeks. And, she says, the state will likely continue slinging the same arguments offered in other cases — like the aforementioned "cost-saving" reason — upholding Michigan's prejudice against same-sex unions. Nessel says Friedman will find those arguments to be bunk. The idea that same-sex couples are inferior to heterosexuals in their ability as parents is scientifically a farce, she says.
"There really are no true scientists in this field that believe otherwise," Nessel says. "... The state will put on witnesses who are so-called experts that have been widely discredited, and we'll have the opportunity to cross-examine them on their conclusions and studies.
"We think we'll thoroughly debunk [them]." If the state appeals, she says, the couple is ready to take the case to the Supreme Court.
"Yeah, I mean, [DeBoer and Rowse] said they'll do everything and anything they have to do to protect their families," Nessel says. "They're in a very precarious situation every single day. If anything happens to one of them, the kids who are not the legal children of the other could go back to foster care."
The Hits went to press before opening arguments were heard Tuesday.