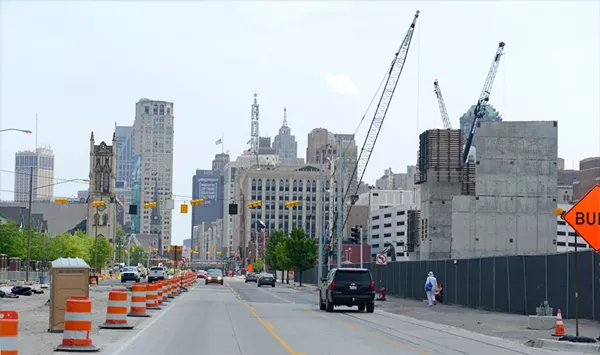 The Motor City's drivers can lay claim to being the best in the entire nation.
That's according to
a new study
by QuoteWizard, an online insurance comparison marketplace. The study took a look at the 75 most populous metropolitan areas in the U.S., sampling incident data using more than 2 million data points from drivers who used its services. They then weighted various incident counts for each state with its occurrence percentage, including accidents, speeding tickets, DUIs, and citations.
Detroit's drivers came out on top. Here's what the authors had to say:
The Motor City is home to many distinctions, including having the most expensive car insurance rates in the country. Add the high number of uninsured and oft-unlicensed drivers, and things look start looking bleak for Detroit's roadways. But surprisingly, our study firmly places Detroit in the top spot as America's best driving city. Detroit has the lowest accident rate and second lowest amount of speeding citations according to our data.

Congratulations, people of Detroit. Despite a topsy-turvy economy and rapidly transforming city scape, your citizens are great drivers. Of course, you may need to take out a second mortgage to afford car insurance, but that's a whole other story.
The rest of the study's top 10:
Detroit
Providence
Orlando
Miami
Little Rock
Allentown
Baton Rouge
Las Vegas
Tulsa
Birmingham
Honolulu
And the 10 worst:
Sacramento
Salt Lake City
Riverside
Richmond
San Diego
Los Angeles
Columbus
Omaha
Denver
Bakersfield