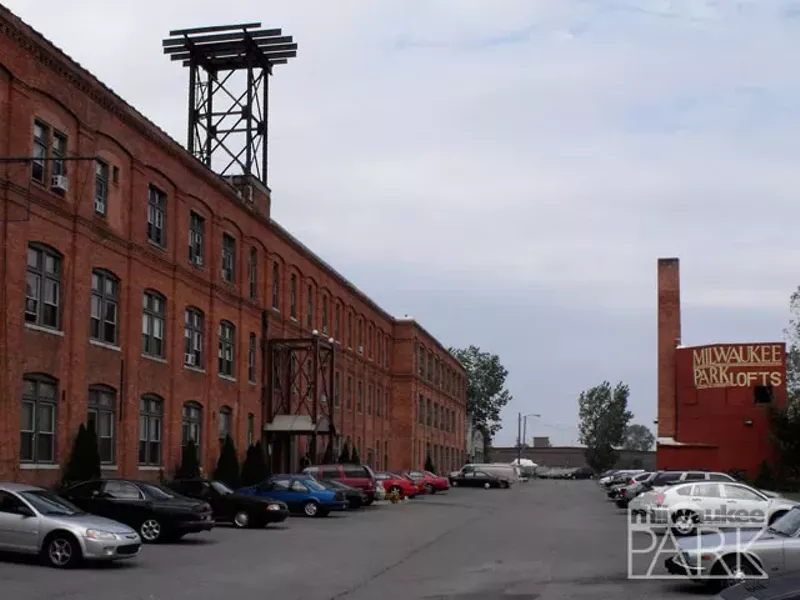 Tenants at Detroit's Milwaukee Park Lofts are involved in a class action lawsuit against property owner Dennis Kefallinos, who did not bring his buildings up to code.
A new initiative to be launched next week by the city of Detroit would require tens of thousands of rental property owners who've shirked loosely enforced building and safety regulations to have their properties up to code by 2020, or face new penalties.
More than 20,000 Detroit rental properties are believed to be improperly registered with the city or lack certificates of compliance, officials said in a media release announcing the initiative to take effect Feb. 1. Certificates of compliance are issued when a property owner has met all building safety standards.
If all goes as planned, that means there will be no more
mushrooms growing at the Sheridan Court Apartments in Midtown
, and no more
sudden evictions over hazardous living conditions
at buildings that were never brought up to code.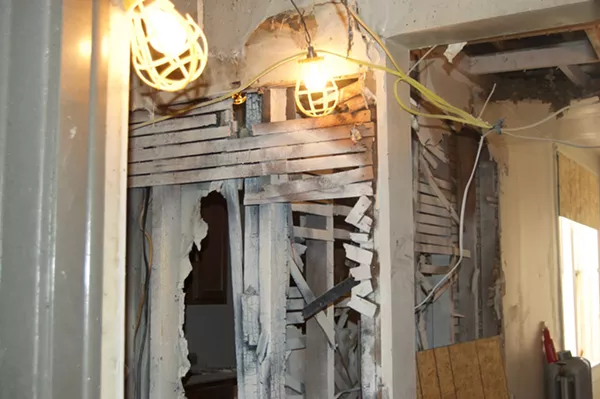 Violet Ikonomova
Burned-out walls in one of three Sheridan Court apartment units damaged by fire on March 15. The building had failed its last fire inspection and did not have a certificate of compliance. Residents were living just feet from this unit after the fire.
The effort starts with the city's 48215 zip code, on the far east side. Landlords in that area will have 90 days to get their properties registered as rentals with the city and six months to bring them up to code, have them inspected, and obtain a certificate of compliance. Due to a shortage of city building inspectors, officials will allow landlords to use private inspectors from a list of approved companies. The city has also hired seven additional inspectors to the buildings department ahead of the crackdown.
Every month, a new zip code will be added, beginning its six-month compliance period. Just before each period, the city says it will send out informational brochures to let everyone in that zip code know what's going on.
Under the rules of an ordinance passed by Detroit City Council last year, landlords who fail to meet certain requirements will be penalized, while proactive landlords will be rewarded.
Bad landlords will have the status of their property entered into an online database that prospective tenants can use to determine whether they want to live at the property and that current tenants can use to determine whether they're within their rights to withhold rent. The city can also withhold certificates of compliance to landlords who are more than one year delinquent on their property taxes.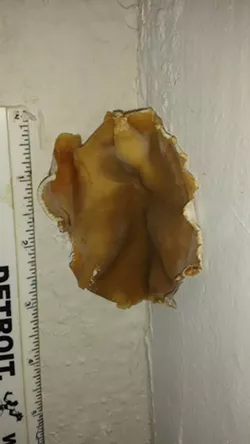 A mushroom three inches in diameter grows in a unit at the Sheridan Court Apartments in Midtown.
On the carrot side of the equation, the city will require less frequent inspections for quality landlords who haven't received blight violations and are current on their taxes. Landlords who take longterm or permanent lead abatement measures can avoid annual lead assessments.
The city says it will also expedite the appeals process for landlords who have had a certificate of compliance suspended or denied.
The zip codes to be affected by the initiative this year include 48224 on the east side, 48223 on the west side and encompassing the Brightmoor and Rosedale Park neighborhoods, 48219 on the west side, 48209 in Southwest, and 49210 on the west side.