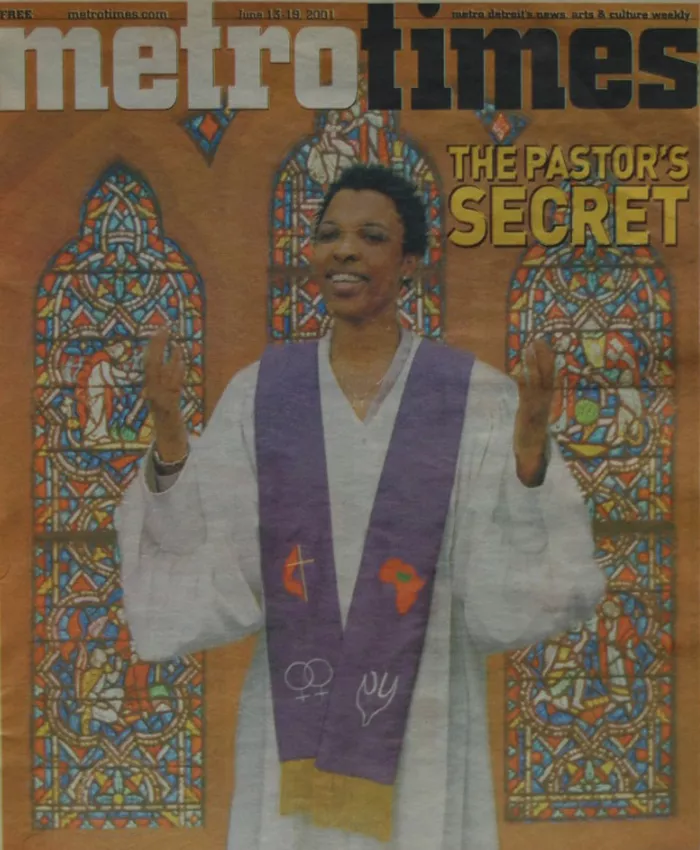 A look back at what was happening this week in Metro Times...
31 years ago in Metro Times: Jeanie Wylie reported on how Detroit businesses were hard-pressed for cash that could be used to create permanent jobs, due to the fact that hometown banks weren't giving out loans anymore — pouring their money intro GM's Poletown Plant and the Chrysler guarantee, the article said. However, at the same time, Detroit banks were refinancing losing loans to Third World countries that were struggling to maintain a stable economy. The Michigan Avenue Community Organization was approaching Comerica Manufacturers Bank and the National Bank of Detroit, arguing that the city banks favored foreign markets and were overextending themselves to make a profit. Last month, JPMorgan Chase, the nation's largest bank, announced it would donate $100 million to Detroit — $7 million specifically to supporting small business. Maybe we're really the Third World at last?
What was happening: The Ramones at Second Chance, Def Leppard at Joe Louis Arena, the Damned at St. Andrew's Hall.
15 years ago in Metro Times: MT reported on a lawsuit Chrysler was facing, filed by a family whose 7-year-old died from massive brain injury caused by an air bag during a car accident. At the time, Curt Guyette reported that this lawsuit was one of 13 civil actions taken by parents of children killed or seriously injured by air bags in Chrysler minivans. Chrysler's lead spokesperson on air-bag issues (the fact that this position exists would seem concern enough) said that Robert Sanders, the father of the 7-year-old girl, was filing the lawsuit because he couldn't accept the responsibility of the car accident resulting in his daughter's death and had a financial motive. Later, in 2012, Chrysler would recall nearly 745,000 SUVs because the air bags risked being activated without a crash, and to install a filter to eliminate electrical spikes on air bag circuits. The National Highway Traffic Safety Administration is now investigating the effectiveness of the recall.
What was happening: Loverboy at Pine Knob, Hardcore Hip Hop Fest at St. Andrew's Hall, How We Can Abolish Nuclear Weapons Seminar at Royal Oak Senior Community Center.
13 years ago in Metro Times: Anti-racism activist and Nashville-based writer Timothy Wise weighed in on the backlash being hurled at him following an essay he wrote regarding Charles Andrew Williams, a school shooter in Santee, Calif., and white privilege for alternet.org. In Wise's guest column, he told that he had written similar essays after Columbine and the Woodstock Riot in '99, but they went without aggressive response — despite the fact that each essay echoed the same sentiment: When the shooter is white, the story goes without a racial lens the tale of a shooter of color might. He ends that in situations like Columbine, law enforcement wasn't able to respond as quickly as they might have if they expected such an incident in a "privileged area." Thirteen years later, a similar essay surfaced on AlterNet in light of the shooting in Santa Barbara, arguing that a Muslim shooter is a terrorist, a black shooter is a thug, but a white shooter is mentally ill. Editorialists have shot back at comments like these, reminding readers that Elliot Rodger, who killed six people and himself in the shooting, was actually half-Asian and described himself as "Eurasian."
What was happening: The Samples at the Magic Bag, Pantera and Slayer at Cobo Arena, Depeche Mode at DTE Energy Music Theatre.