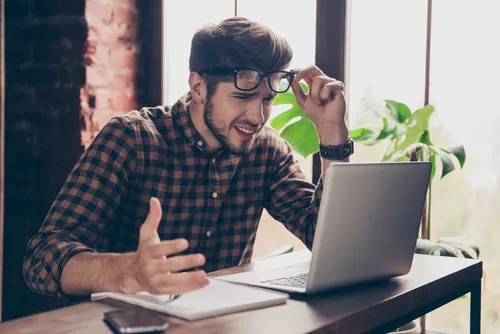 Photo courtesy Shutterstock
"Oh my god, this is horrible! Now I have to go to Snopes every time I read a news item I care about!"
Over the last several days, a "news" report that an employee at the Macomb County morgue was accidentally cremated has been making the rounds. If you agonized over this story, or felt sorry for the victim's family, take heart: The story is as fake as they come.
While it's a compelling story that evoked strong emotional reactions and many shares, there's the slight problem that it's not at all factual.
Patty Roland, manager of operations and the Macomb County Medical Examiner's office tells
MT
that not only are the people named in the story not county employees, and that none of the office's employees recently deceased, the agency doesn't even have a crematory.
So in this case, the only innocent people who got burned were news readers. (Another reason why remaining watchful about "fake news" was
a key plank
in our "Trump Survival Guide.")