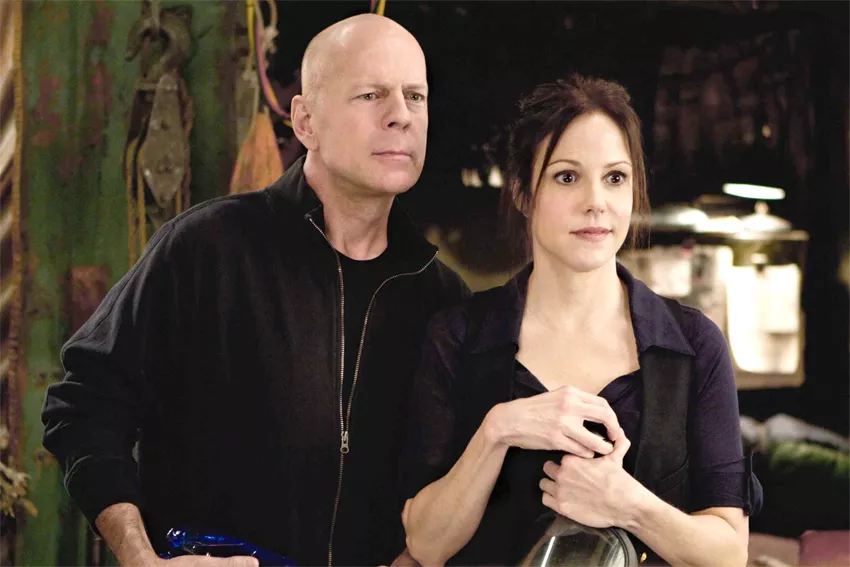 Okay, let's make this brief because a movie like Red 2 doesn't deserve a whole lot of ink (or pixels, as the case may be). If you've seen Red, an unexpected 2010 hit, you know the score: A-list geezers with guns, hit or miss one-liners and some snappy direction.
Dean Parisot is a good choice to replace Robert Schwentke behind the camera (Schwentke's R.I.P.D. opens this weekend as well). His entertaining and underrated Galaxy Quest did a fabulous job of juggling character-based comedy with sci-fi action while gently satirizing celebrity culture.
Here, however, Parisot seems like just another gun-for-hire, competently composing the action but otherwise forced to service a clunky script that has little of the wit and verve of its predecessor. Though original screenwriters Jon and Erich Hoeber have returned, they're on their own here, without comic book author Warren Ellis' cleverness to lean on.
As a result Red 2 is the kind of bland mid-summer popcorn flick that's entertaining enough to hunker down in an air conditioned theater for, but not nearly as fun as is wants to be. The comedy is forced and the action is both lackluster and forgettable.
Somewhere between those two disappointing poles, however, you've got a topnotch cast earning every cent of their no-doubt handsome paychecks. They don't exactly deliver Oscar-worthy performances (this is an action-comedy about aging assassins after all), but they do seem to be having a good deal of fun.
Except for star Bruce Willis as Frank, who expends so little energy shaping his umpteenth action persona that he can't even be bothered to crack a smile.
Luckily, Helen Mirren, David Thewlis, Mary Louis Parker, Brian Cox and John Malkovich are all-too happy to step in and steal the limelight. I won't bore you with the details of the plot because, honestly, who cares?
But there is some pleasure to be had watching Anthony Hopkins play the lunatic scientist Dr. Bailey, "The Frog" (David Thewlis) sniff and slurp wine, Sarah (Parker) learn to wield her cute-but-sexy wiles, Victoria (Mirren) casually empty jugs of acid over a victim while dressed in an evening gown, and Ivan (Brian Cox) lustily savor the scent from her pumps.
Catherine Zeta-Jones does a bang-up job of playing Willis' cold war flame; and Korean actor Lee Byung-hun actually seems to care about his thinly written martial arts wielding hitman. Taken together, their efforts give an otherwise bland flick a respectable amount of personality.
But it's not really enough to compensate Red 2's cluttered mix of shootouts, spin kicks, sudden escapes and interpersonal bickering. There is a hint of more satisfying gallows humor buried beneath all that noise, however, one where Sarah's attraction to violence could have been better juxtaposed against Frank's weary machismo.
Her emerging homicidal self-actualization could have made for some fascinating gender subtext, suggesting that she was meant to follow in Victoria's weaponized footsteps rather than snuggle beside Frank under a warm quilt.
Instead, her sociopathic desires are played for "aw look at the girl shoot a big gun" laughs as the script forces her to go shopping in Paris. Though Mirren may have made a few cracks in the glass ceiling, even in the world of assassins it's boys only. How 1985.
Reds 2 opens in theaters on Friday, July 19 and is rated PG-13 with a running time of 116 minutes. Click here to see the trailer.