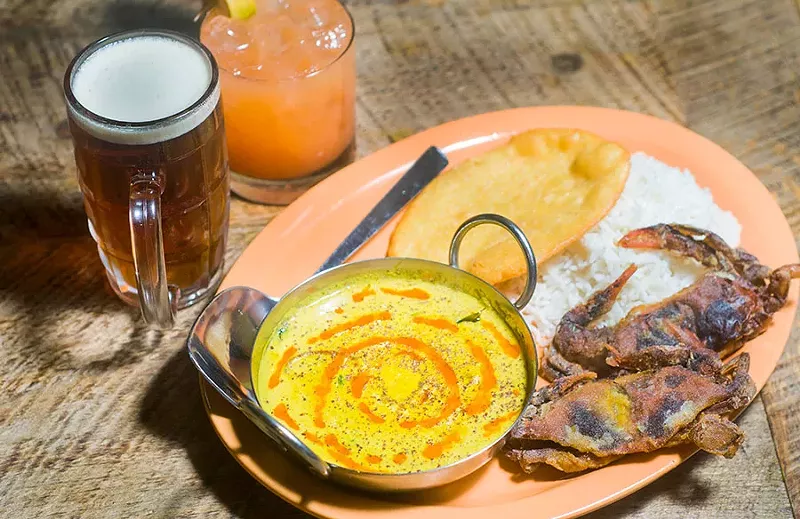 Mexicantown's Fist of Curry is closing on July 9.
The restaurant made the announcement on Friday on its
Facebook page
.

We came, we saw, we curried...and now it's time to curry on.

Though it may have been brief, it was most certainly sweet. From everyone on our team, we want to thank you for helping us actualize the Fist of Curry dream. We've been honored to share this concept of world curry and it's been our pleasure to serve you during our brief tenure at 2547 Bagley Avenue, but the corner of 18th and Bagley has other plans. We've enjoyed the pleasure of your company and hope you can join us for one last curry before Sunday, July 8, 2018.

For those of us who believe in new beginnings, we say "seeya."

Stay tuned, Detroit.
Green Dot Stables and Johnny Noodle King co-owners Jacques and Christine Driscoll previously operated the Huron Room at the location. In February, they quickly and quietly shut it down and relaunched as Fist of Curry, which offers curry plates from around the world.
On Monday morning, Jacques Driscoll told
Metro Times
that a number of factors contributed to the decision. He says they quickly opened the restaurant, the project was a little rushed, and it was always intended be to be somewhat temporary.
Then Fist Of Curry's general manager announced he is moving on to something else, and the Driscolls began using the kitchen as a commissary for Green Dot Stables and Johnny Noodle King. They're also using it for Green Dot's growing catering component, and all the uses were too much for one kitchen, Driscoll says.
At the same time, the owners say they have another yet-to-be-announced concept in the works for a different location. And the sale of the nearby Michigan Central Station also "got us thinking about some different things," Driscoll tells us.
"It was more of a fun thing, a 'Let's see what happens,'" he says. "I thought we'd give it a little more time, but a couple things came up that made us pull the trigger a little quicker."
He adds that there are about a dozen pop-ups in the works for the location. Those will be announced soon.
So many restaurants, so little time. Find out the latest Detroit dining news with our weekly food newsletter delivered every Friday morning.