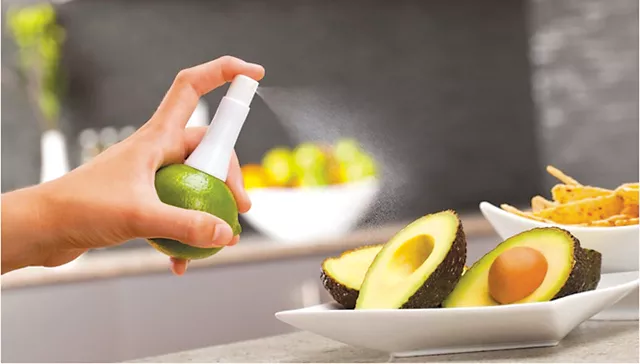 Barring the unforeseen  When we list a bunch of places, we tell you people that no list could be complete! Same went with our list of watering holes in the Slöshed issue. But still we get calls. Well, we're passionate about bars too, so we won't blame you all that much. In this case, Rick Wisz called to say, "Just finished your list of bars. How could you not include Nancy Whiskey's near old Tiger Stadium or Kelly's Bar in Hamtramck across from the Kowalski Plant. Great music, at least Friday and Saturday at both those places." Well, now you can't say we didn't tell everybody, Rick!
First you get the whiskey  We've learned that the kitchen is up and running at St. Cece's in Corktown. The popular drinking establishment now has a menu designed by chef Adam Verville, formerly of Atlas Global Bistro. The menu and kitchen hours have expanded in the last few weeks, and Verville says the fare is aligned with the gastropub concept, with one portion of the menu featuring a mix of international comfort foods that's creative and seasonal, as well as a section of classic pub food, such as burgers, sliders and scotch eggs. Verville is especially proud of the beef, which is all from Michigan-raised, free-range, grass-fed cattle. The beef that goes into his 8-ounce burgers he butchers and grinds himself. But it's also veg-friendly, as the fall menu has a vegan salad, two vegetarian salads, two vegan entrées. For a taste, drop in 5-10 p.m. Monday-Saturday, at 1426 Bagley, Detroit; 313-962-2121; saintceces.com.
Campus cuisine  Monroe County Community College's on-campus restaurant, staffed by second-year culinary arts students, will open for its fall season next week. The restaurant, Cuisine 1300, is open to the public, reservations required, serving fine American bistro cuisine at reasonable prices. It opens Oct. 29, with seatings at 11:30 and 11:45 a.m. Monday, Wednesday, Thursday and Friday, in the Audrey M. Warrick Administration Building 1555 South Raisinville Road, Monroe; reservations at 734-384-4231 9 a.m.-4 p.m., Monday through Friday. 
Go fish!  Until Oct. 28, you can drop in at Lily's Seafood in Royal Oak and have a sneak-peak (make that sneak-taste) of dishes off the new menu that officially goes into effect on Nov. 1. It's part of a four-course meal for $29.99 that's offered from 4 to 10 p.m. Lily's is at 401S. Washington, Royal Oak; call 248-591-5459 for reservations.
Uncork-town  The good people at Motor City Wine, which has found its niche with good music, fine wines and modest prices, offers a chance to sample some of its offerings this week. The $25 tasting includes wines accompanied by cheeses, charcuterie and antipasti. The snug spot is located upstairs at 608 Woodward Ave., Detroit; call 313-483-7283 for more info.
Know of any upcoming food or drink events? Let us know! Call 313-202-8043 or email mjackman@metrotimes.com.
FOOD THOUGHT
Whole Grains for a New Generation: Light Dishes, Hearty Meals, Sweet Treats, and Sundry Snacks for the Everyday Cook 
by Liana Krissoff and Rinne Allen
Stewart, Tabori and Chang, $24.95
 These days, plenty of folks have chosen to eat lighter and make whole grains and legumes a large part of their diets. Liana Krissoff and photographer Rinne Allen, in Whole Grains for a New Generation: Light Dishes, Hearty Meals, Sweet Treats, and Sundry Snacks for the Everyday Cook, make a convincing case for the change, showing how adding hearty and delicious grains will enhance any diet. But it's not a strict vegetarian guide; many of the recipes do have meat — long-braised pork with grits and cilantro-chile-lime sauce, for instance. Don't skip the introduction, a primer on the buying, storing, substituting and cooking of numerous grains.
THE WORKS 
Let's say you need a bit of lemon juice, but not enough to use a juicer or to bother squeezing the fruit by hand. This $5 stem lemon spritzer is the solution. The serrated teeth make quick work of inserting this quirky gadget into the fruit. A push on the plunger will spray a coating of citrus over a salad, a piece of fish, a glass of tomato juice or a Bloody Mary. A light coating of lemon juice will prevent sliced apples or a bowl of guacamole from turning brown. Find one at quirky.com or Bed Bath and Beyond.