Hear us out — there's a lot to be thankful for this season. Whether it is the blue wave that swept over Michigan during this month's midterm elections, or simply that Detroit-style pizza exists and is far superior — the list is a long one.

While it may be easy to be oh-so-cynical because we are so completely inundated with sarcasm (Hell, even Metro Times has a tendency to unnecessarily turn up the ol' snark-o-meter from time to time,) what better time than now to reflect on some sincere shit — we're talking gratitude.



Raise a glass and grab a dang turkey leg because we asked some of metro Detroit's most beloved artists, business owners, and musicians what they were thankful for this season. And they did not disappoint.
Britney Stoney
Artist, performer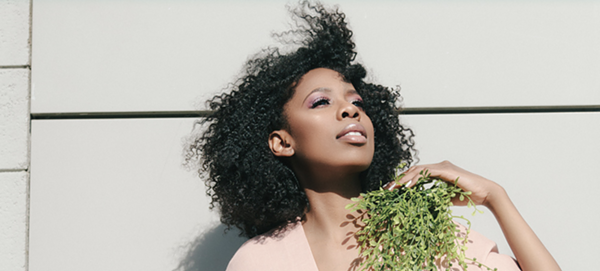 "I'm thankful for a supportive family, a warm home and the greatest gift ever my healthy and bright baby girl."
Jen David
Musician with Jenny & Jackie, owner of Third Wave Music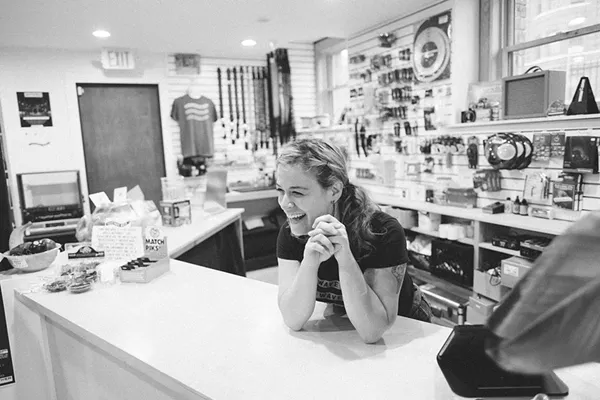 "I am thankful for Frank Ocean making his Instagram public, Archer Records fast turnaround on vinyl pressing, Mariska Hargitay teaming up with Kym Worthy, UFO Factory re-opening, AM580, Third Wave Music's 2nd anniversary, and Siwatu-Salama Ra's release from prison on bond pending appeal on an unjust charge"

Garett Kohler

General manager, Assemble Sound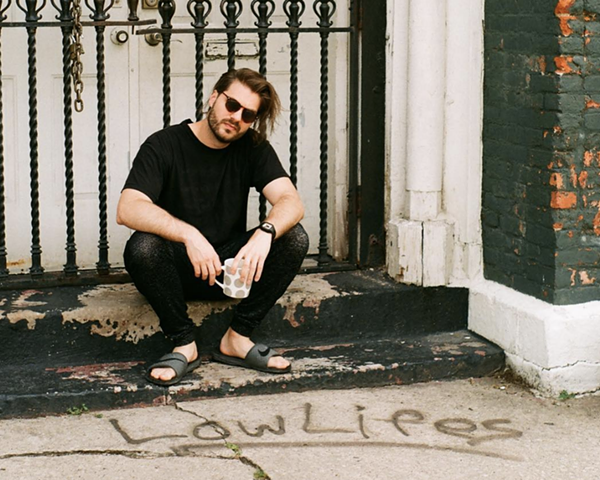 "I'm thankful that I'm surrounded by young artists who aren't satisfied with the world in its current state and consistently push me to do and be better."
Simone Else
Artist, designer, owner of Eat da Rich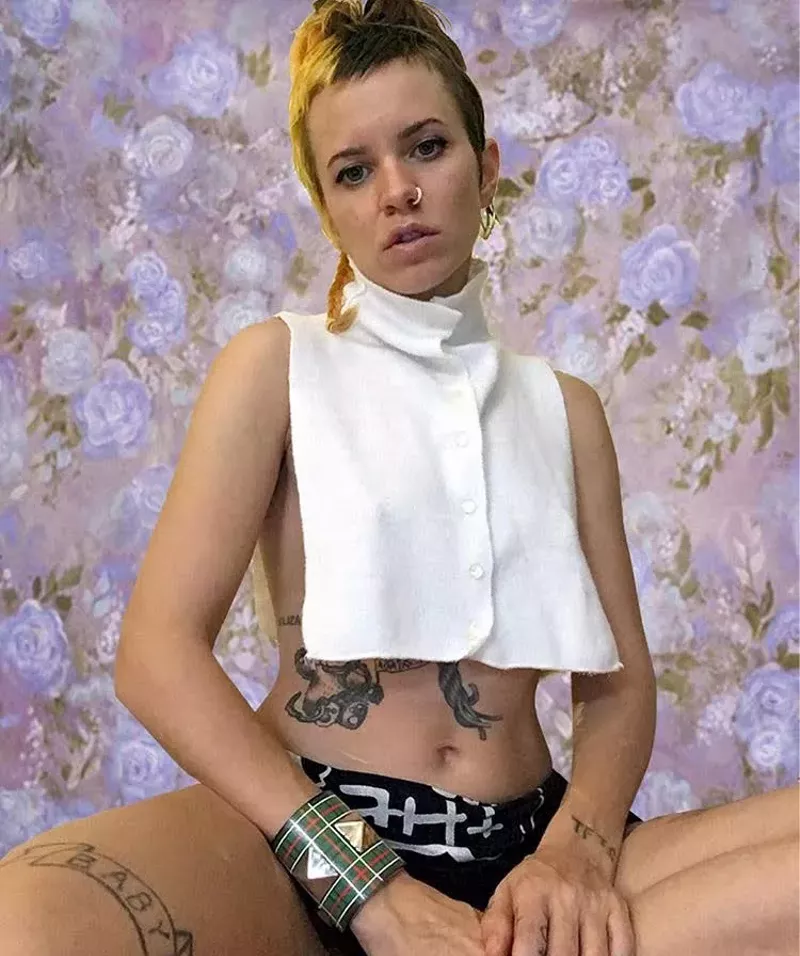 "If I weren't able to escape reality and create shit no one really needs for survival 24/7 I would not survive, I am thankful that I can speak to other people through my work and make a living off of it. Also, I am thankful for rock n' roll."
Jodi Lynn Burton
Artist, illustrator, podcaster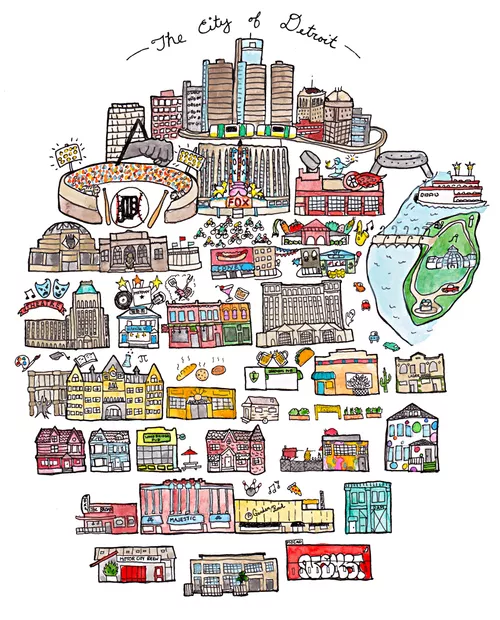 "I'm grateful to be living in such a creative community where the arts and artists are supported, and I am surrounded by inspiring and talented people."
Matthew Milia
Songwriter, Frontier
Ruckus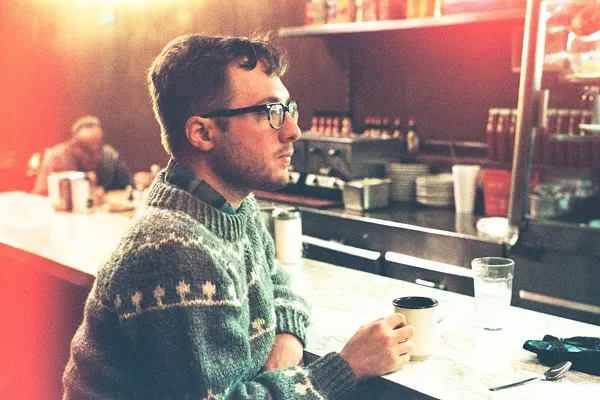 "I'm thankful for finally finishing my debut solo album (that'll be out next year), my feisty cat Jolene, AM 580, the Bagley Pedestrian Bridge, still playing soccer in my 30s, working on songs in the morning while drinking coffee, the way the immense system of Detroit all connects together, Noble Fish sushi, and most of all, for my fiancée Lauren saying yes when I asked her to marry me in London this summer."
Tunde Olaniran
Musician, artist, activist
"I'm thankful to be alive. I and the people around me have been experiencing a lot of traumatic loss. It might be cliche but I am also grateful to wake up every morning and have a chance to be creative.
I'm also very grateful for Siwatu Salama-Ra's release from prison. I remember meeting her a few years ago when she came to do a worship with a youth group I ran in Flint. Last summer, I was the producer for the Allied Media Conference opening ceremony and Siwatu sent audio from prison and we incorporated it with a conference-wide call to amplify her message. I don't think I even realized how emotionally invested I was until ill weaver sent me a picture of her holding her son. I just started sobbing.
In a way, I'm grateful for what the organizers who worked with Siwatu on securing her release taught or reminded me that there is hope in the world, that there is so much we can do for ourselves and each other, and that love and intention and collective strategy can bring a victory of justice to a very unjust system."
Sara Barron
Singer, songwriter, music journalist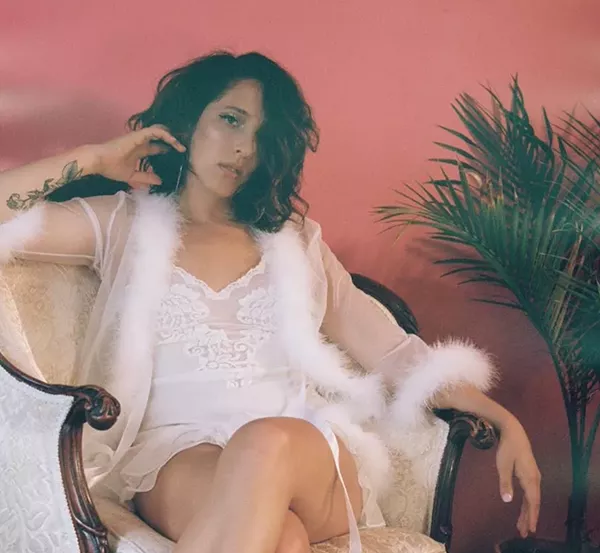 "I am grateful for my cat, Nala, my family — biological and chosen — and the Justin Bieber Christmas album."
Curtis Roach
Performer, producer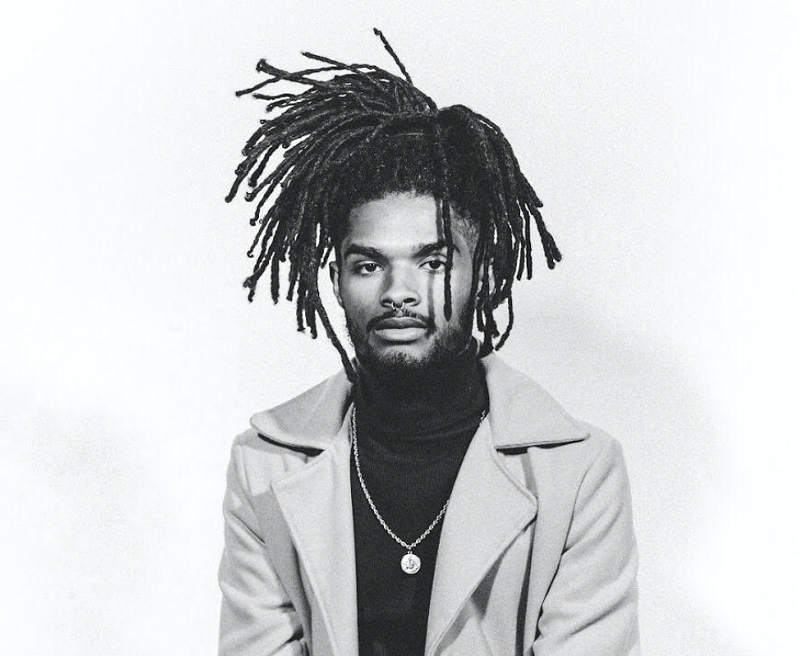 "I'm thankful for my mom and all her enthusiasm and my family and friends that are around me. And, most importantly, I'm thankful for all the endless support I get from my fans. Without them, I really don't know where I would be. They make life so much brighter for me. And I'm also thankful for Anita Baker's music. What did we do to deserve her? She is so incredible to me."
Sophia Von Stardust
Burlesque performer and artist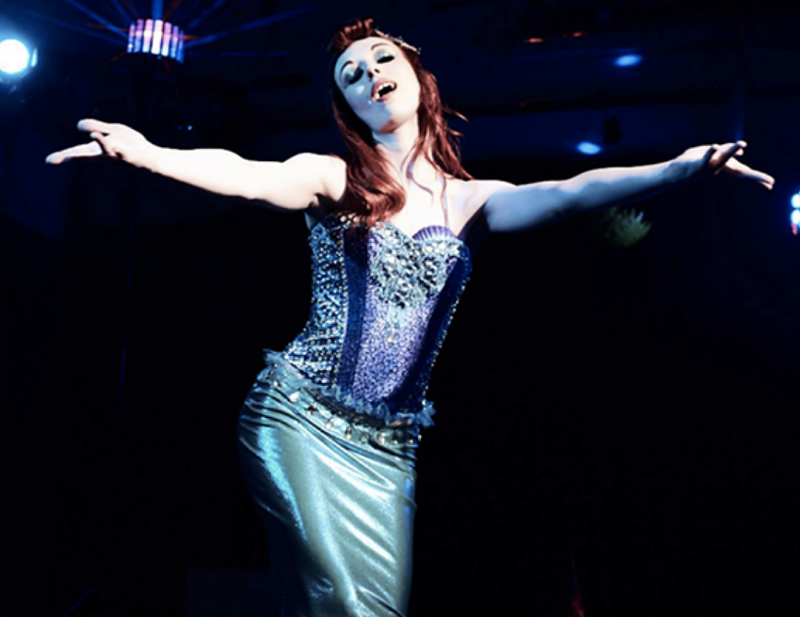 Image by Kendall D. Lartigue with permission.
"I am thankful to Detroit for giving me the stages and support to live my weirdest and best creative life. I'm constantly floored by the artistic energy and support that flows through the city. Just thankful to be here."
Craig Brown

Musician | Craig Brown Band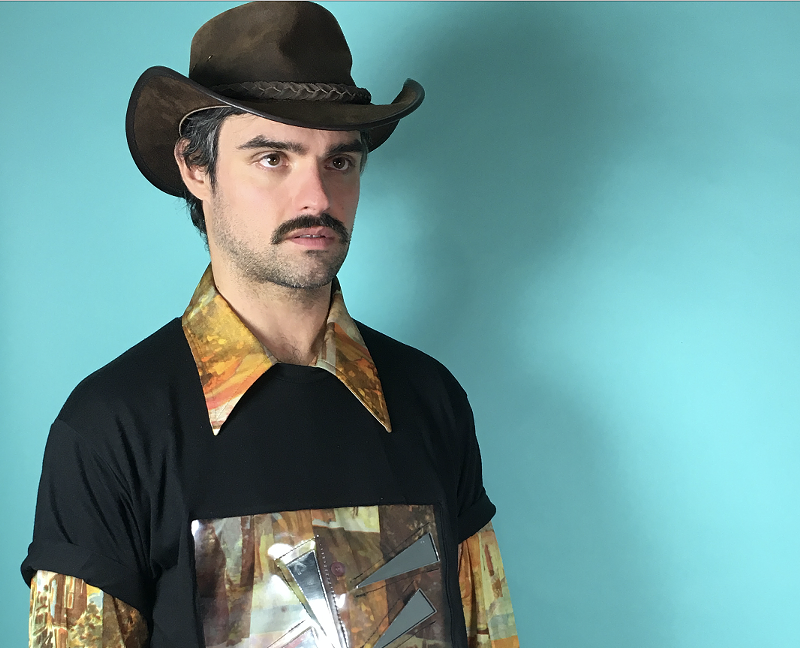 "I'm thankful to be in
Rolling Stone
twice in one week"
Dion Fischer
Owner of UFO Factory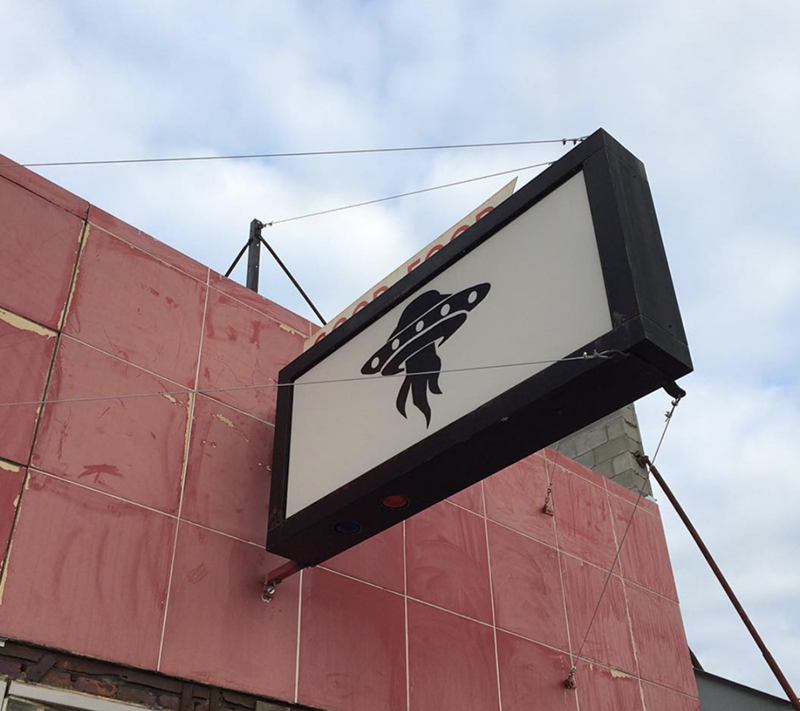 "Cats, silver spray-paint, UFO people, vegan taco salad, text messages instead of phone calls, records, T-shirts, art that I like, synthesizers, EVERY
Planet of the Apes
movie/tv show/documentary, winter/spring/summer/fall, free speech, free jazz, free popcorn, free WiFi, I believe that children are our future teach them well and let them lead the way (to a path of a slightly less dystopian future than our current trajectory), etc."
Kaitlyn Valor Bourque

Actor, Director, Media at Planet Ant Theatre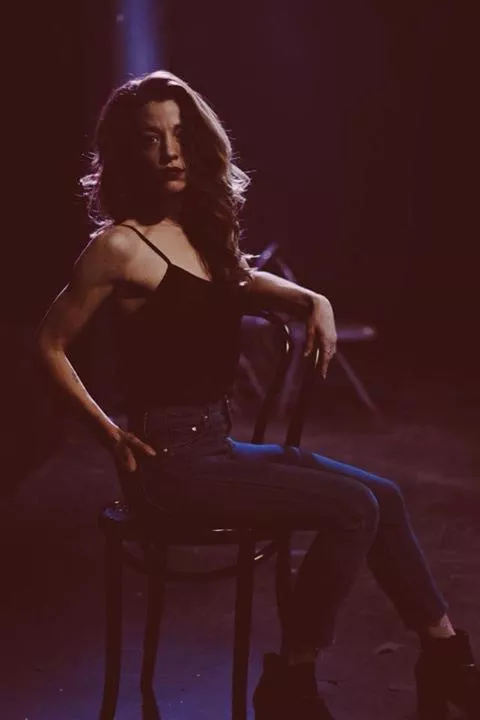 "I am thankful for the vast and varied platforms I have been given to follow my passions, stand against injustice, and effect change on a local level. I'm thankful for all the ways I see social justice becoming a visible pillar within my artistic community, and for the outpouring of talent, dedication, and innovation I am surrounded by every day in this city."
Holly Johnson
Musician, Double Winter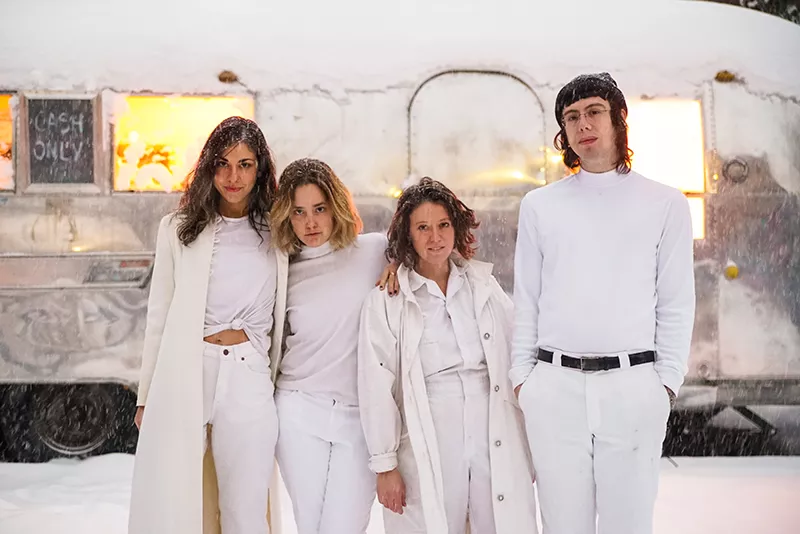 "I'm thankful for my three little snowflakes I get to make music and play and travel the country with and also everyone who supports us in every way!"
Shara Nova

My Brightest Diamond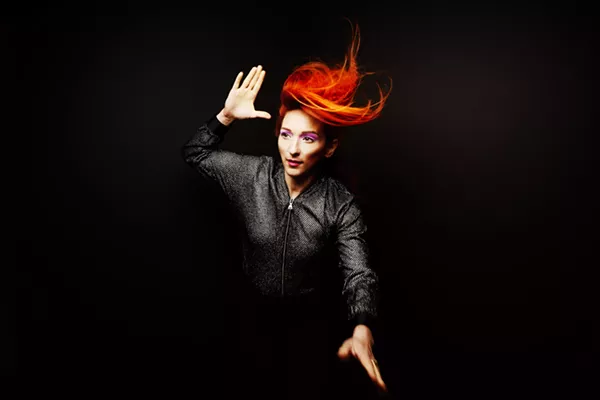 "It can be lonely, working as a composer in your little room. I'm thankful to live in a city with other artists who are so deep in their craft and also use their voices to bring awareness to the challenges of Detroiters. I'm deeply inspired by Mic Write and Sherina Rodriguez, Jessica Care Moore, Bryce Detroit and the work of Ryan Myers-Johnson on Sidewalk Festival. These people inspire me to love harder, dig deeper, and be
more brave
in my work. I've been writing a love letter album to Detroit called A Million And One and it will be released on Friday. After these four years of labor, finally, I am thankful to say it is now yours."
Anna Burch
Artist, musician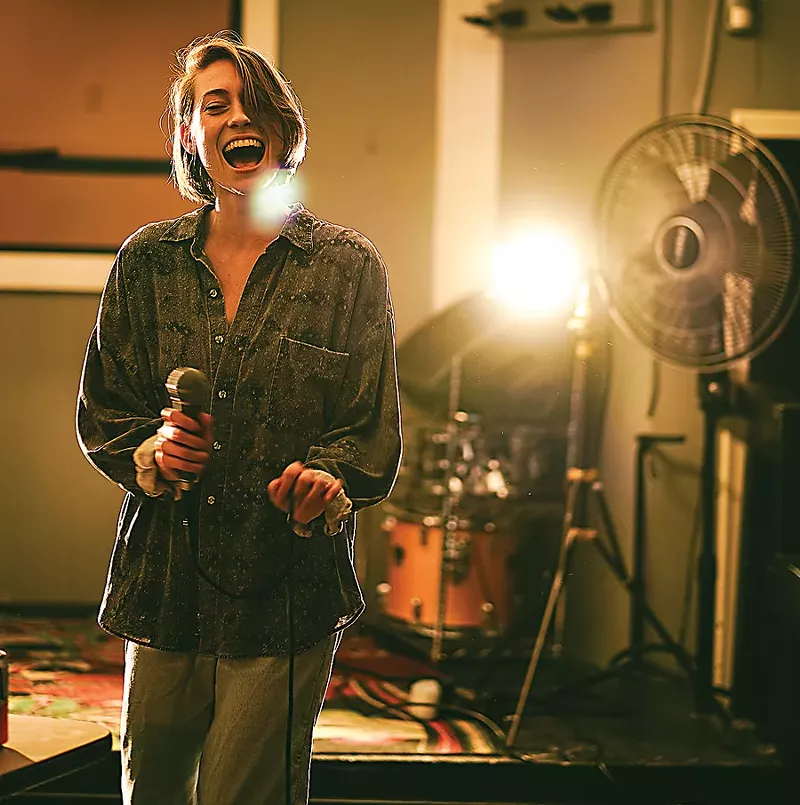 "I put out my first album this year and it feels like I have more concrete things to be thankful for than in previous years. There are so many people who helped give the record life that I couldn't possibly list them all in this space. Most of all I'm thankful for the opportunity to play my songs with a bunch of talented musicians to people all over the country and overseas. I've played at least 135 shows since last November and I'll play my last of 2018 at UFO Factory on Saturday. My first solo sets were at UFO and I'm thankful for their return and to be able to cap off my year there. I'm also thankful for my friends and families' love and support. And of course, the support of
Metro Times
!


Stay on top of Detroit news and views. Sign up for our weekly issue newsletter delivered each Wednesday.