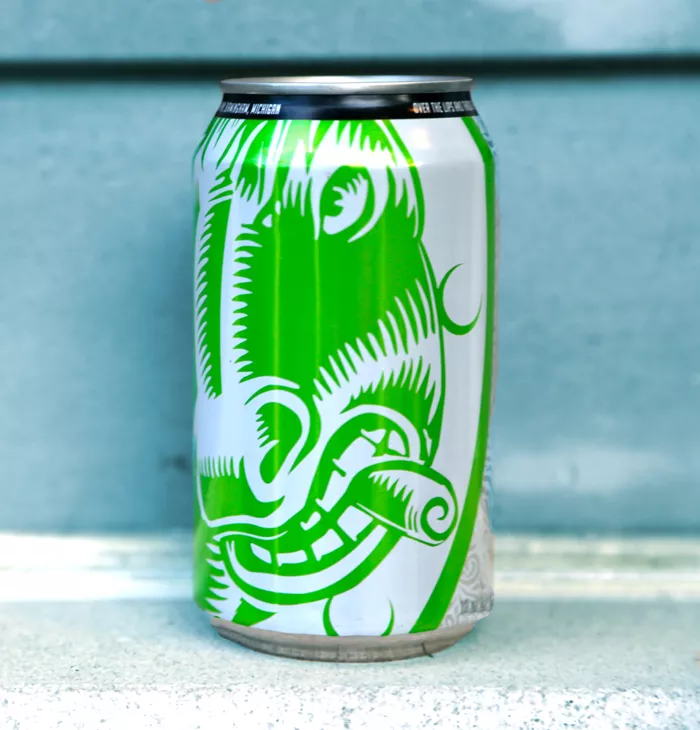 In just over a year, Birmingham's Griffin Claw Brewing Company has arguably taken the lead in the Michigan craft beer scene. With a set of four standards and a host of rotating seasonal beers already on their roster, brewmaster Don Rogers has nine gold medals, six silver, and four bronze from associations like the Great American Beer Festival and the World Beer Cup under his belt.
While a tap handle or two in seemingly every craft-conscious bar across the metro area is dedicated to Griffin Claw, Norm's Raggedy Ass IPA, Grind Line, Grand Trunk Bohemian Pilsner, and El Rojo Red Ale remain the core roster of the brand, and the only brews to be offered in cans for at-home consumption. However, Rogers seems to be constantly adding beer after beer to their taproom's offerings, including a Lemon Tripel Shandy, Berliner Weiss, and Flanders Red Rock.
This season, however, Griffin Claw will add a new brew to their canned offerings, bringing Norm's Gateway IPA into the fold. The session IPA is light, fermented with a lower ABV of 4 percent, making it easy to drink all day long. Drinkers won't be missing out on flavor, either. Gateway features a big hops profile, combined with the citrus and grapefruit flavors found in Norm's Raggedy Ass IPA.
With production at full tilt, Scott LePage, the brewery's owner, notes that unique 8-packs of 12-ounce cans will soon be available at metro Detroit retail locations that currently sell craft beer, and they also hope to be distributed in the upper peninsula shortly.
With the summer season upon us, session beers are at the top of any beer-lover's list of perfect warm-weather drinks, and Norm's Gateway IPA perfectly fits that bill.
The brewery and tap room is found at 575 S. Eton St., Birmingham; 248-712-4050; griffinclawbrewingcompany.com.