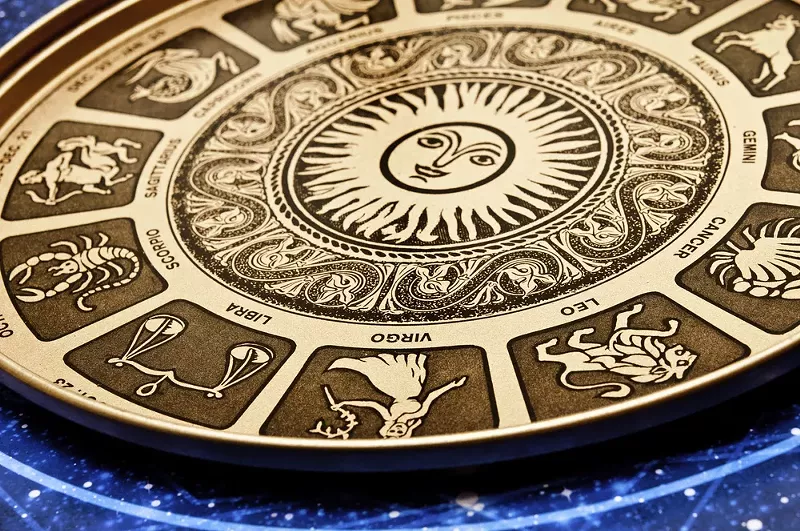 ARIES: March 21 – April 20
Things are a little nuts, but what else is new? This is better than you've had it in a long time. Without leading you to think that this will hold steady, at the moment, you are on a roll, and it's time to get out there and work it. If you can do this without letting your ego get out of control, it could take you straight to the top. In some cases, it's almost as if you've arrived at the terminal where the rest of your life is getting ready to take off. Don't let your attachments tie you down or hold you back. Let them go, and trust that the people and things that matter will be there forever.
TAURUS: April 21 – May 20
You are so filled with a desire to make a difference in the world, you would go to any lengths for it. Going the distance on every level forms the bigger part of your philosophy. If taking your principles to the street winds up costing you a fortune, try to understand that it doesn't cost a dime to stay on your path. The "more" that you crave exists to inspire a search for depth and intensity that is meant to draw you deeper into your life at the soul level. That's where you need to go. Once you get there, you will know exactly what it means, as well as how to make a difference.
GEMINI: May 21 – June 20
You could ease up a little. Relative to work and your boundaries, it's time to loosen up. If you've shut people off, forgive them and get over it. You need all the allies you can get right now. When it comes to putting your work before everything else, you're crazy to think that anything grows under this much pressure. While I understand your need to stay on top of things, the inner stuff has to be nurtured or there will be nothing to support those visions. Maybe it comes down to: All work and no play is no good for anyone. Give yourself a break and go do something unexpected.
CANCER: June 21 – July 20
Don't go crazy thinking that all of your ducks have to be in a row. Big plans and major changes are never airtight. You want what's best for everyone, but when your input falls on deaf ears or when those who pretend to listen have an agenda that makes it hard to know where they're coming from, you're foolish to think you're getting anywhere. Sometimes we're better off keeping our mouth shut and watching the show. Walk softly and carry a big stick, my friend. In this situation, taking the position of witness-observer will show you what to do and where to go.
LEO: July 21 – August 20
You don't quite understand why this is happening, but who said you needed to figure it out? Most things wither under too much analysis. And it's a weird twist of fate that whenever we think we know what's going on, we're oftentimes totally clueless. So while you may have a way to pigeonhole this, good luck knowing as much about where it's going. At this point you would be far better off taking one day at a time and waiting for others to prove themselves — or giving yourself more time to see if you need to get too involved with anyone or anything that might hold you back.
VIRGO: August 21 – Sept. 20
You aren't as driven, and you don't need to be, so whatever comes out of the next few months looks like it will be a product of things that got going long before now. You see enough goodness coming out of your efforts to make it worth it to keep it up. As you assess the situation and try to figure out how to manage it, give yourself permission to be inventive in your approach and find ways to make your own life as fun as you can. The more you give yourself better things to do, the more the people who depend on you and your life as a whole will flourish and be there for you.
LIBRA: Sept. 21 – Oct. 20
You're a little too gun-shy to go for what's behind the curtain. At the same time, something tells you it's safe to let out all the stops and go for it because it feels right. For someone who's new to listening to their heart, you're doing better with it than most — and this is the key to everything right now. Be less concerned with what other people think. Don't worry so much about what makes sense. You're at a point where you can move forward to embrace things that will deepen your connection to yourself and open possibilities for success that are bound to blow you away.
SCORPIO: Oct. 21 – Nov. 20
Doubts about things that have come to pass because you're too damned suspicious are your own creation. Don't assume that everyone has an angle. In this situation, whoever you're not in the mood to trust is totally straight-up; they have done nothing to warrant this level of mistrust. It's one thing to be able to see past appearances but you're digging too deep. If you can back off enough to realize that you've overreacted to something that bears no resemblance to the way you see it, you might be able to rescue a situation that will ultimately benefit every aspect of your life.
SAGITTARIUS: Nov. 21 – Dec. 20
Holding steady is a theme. Many of you are getting whacked by things that have overwhelmed your defenses. Thankfully, your heart is up to the challenge. A sense of humor and a good handle on the idea that "this too shall pass" are essential qualities right now. So is the need to be careful about your financial affairs. Believe it or not, those of you who rely mainly on your instincts to tell you what to do will make better choices than those of you who go by the book. Stay loose. As much as you appear to be safe and sound, keep a heads-up and be prepared for anything.
CAPRICORN: Dec. 21–Jan. 20
The way things are going the best you can do is keep your foot in the door and make sure every other option is open. The see-saw is at a balance point after a tremendous amount of upheaval, and what you are wondering is: Should I be doing something about this, or do I just hang in there and see how the chips fall? You can never know too many things with absolute surety, but this is one of those times when it's your gut that will tell you exactly what to do when the time comes. Worry less, pray more, and hold steady with whatever it is that needs your strength and support.
AQUARIUS: Jan. 21 – Feb. 20
You could do this with your eyes closed. Somehow or other you've gotten into a comfortable rut and you can't figure out why you feel like you're sleepwalking. Believe me when I tell you that you could use a transfusion because this isn't your thing. It's time to sweep the dust off whatever you don't want to see and clear the decks for a new beginning. You may not be feeling it now, but trust me — it's coming. In situations like this, it's always better to break free before the universe does it for you. Look around. Any signs of imbalance are there to show you exactly how much needs to change.
PISCES: Feb. 21 – March 20
You are so happy about the way things are going, it's amazing to see how good it can get when everyone has the right attitude. For such a long time you have had more than enough of the kinds of things that make the rest of us want to curl up and die. Now that you are in safer territory, the possibilities are endless and you're wondering where to go next. Depending on your situation, it looks like the outer limits of success will require you to rearrange some of the mundane stuff, revamp the systems that power the infrastructure, and get out of the box as far as you can.
Stay on top of Detroit news and views. Sign up for our weekly issue newsletter delivered each Wednesday.