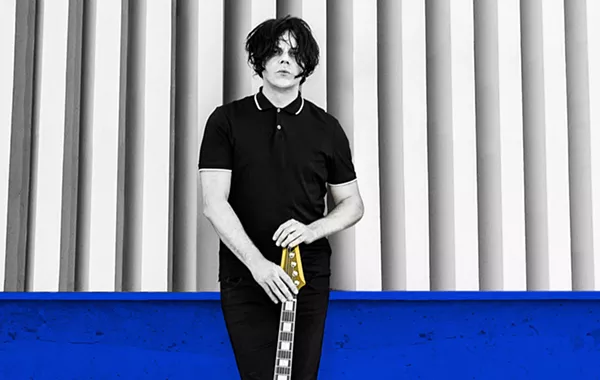 David James Swanson
Jack White.
Jack White, the king of analog technology (who likely still owns and
uses
a
fax machine
), has banned the use of phones during his upcoming tour. This begs the question
—
does Jack White even
own
a cell phone?
"We think you'll enjoy looking up from your gadgets for a little while and experience music and our shared love of it IN PERSON," a statement from White reads, "enjoy a phone-free, 100 percent human experience."

According to the statement, all phones will be placed in a "Yondr" locked pouch and will remain on your person for the duration of the show. If you need to unlock your phone you can do so in a designated "Yondr Phone Zone."

Phone. Zone.



White's official tour photographer will be uploading images and video after the show to jackwhiteiii.com and White's new Instagram account, @officialjackwhitelive. Guests are encouraged to repost those items as much as they want.
White will tour in support of his upcoming solo record
Boarding House Reach
, due out March 23 (Third Man/Columbia). White plays Little Caesars Arena April 19.