A couple weeks ago, we told you about a new line of
nail polish inspired by butts
, and in keeping with that trend, we're delighted (horrified?) to announce that KFC thinks the world wants nail polish that's "Finger Lickin' Good" and so they made it.
Seriously.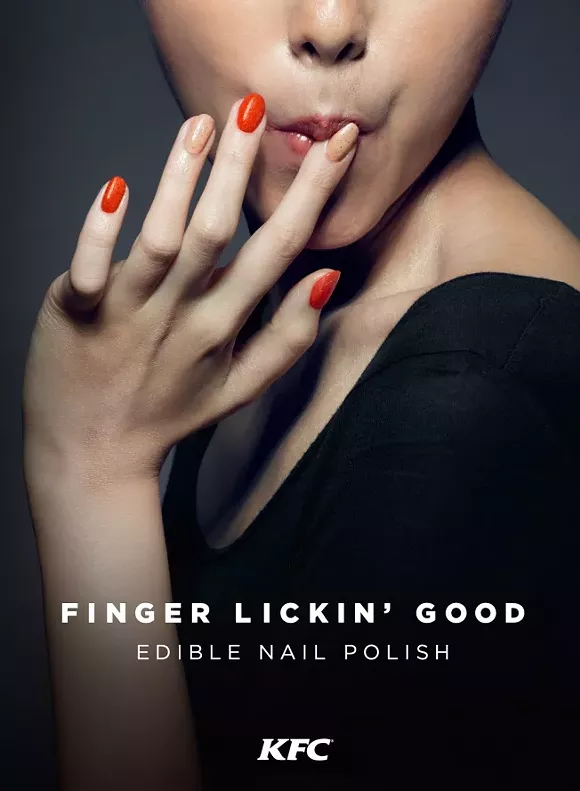 KFC / Ogilvy / Via adweek.com
"To use, consumers simply apply and dry like regular nail polish, and then lick—again and again and again," the brand said in a statement.
Now, before you start heading to the nearest KFC to demand a bottle, stop yourself. Not because that's a terrible idea but because this shit's not available in the US... yet.
"This campaign is designed to be intriguing and fun to increase excitement around the KFC brand in Hong Kong," John Koay, creative director for Ogilvy (the advertising company responsible for this insanity), told AdWeek.
And in case the idea of licking your fingers and having them taste like chicken wasn't enough to get the people excited, there's also this video.
What in the actual fuck is happening?