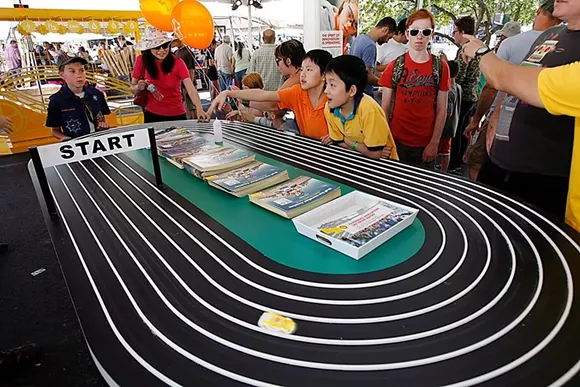 photo via Facebook: Maker Faire Detroit
Do you want to see all of the cool innovations and gadgets that Detroit's techies have been working on? Head over to the Henry Ford Museum in Dearborn for Maker Faire Detroit. For two days you can get a gander at robots, flame shooters, or solar-powered mechanical sculptures. It's pretty much the coolest for-adults show that you will ever attend. Plus, musician, composer, and founder of the New York Theremin Society, Dorit Chrysler, will be showing people how to play the theremin, an electronic instrument that is controlled without physical contact. Cool. As. Hell.
Saturday-Sunday, 7/30-7/31, Event runs from 9:30 a.m. to 6 p.m.; 20900 Oakwood Blvd., Dearborn; 313-982-6001; makerfairedetroit.com; tickets are $28 for adults, $26 for seniors, $19 for kids 3-11 and free for kids 2 and younger.