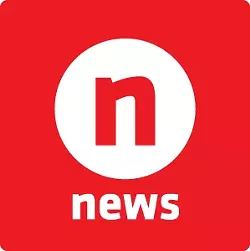 The doctor is in
As a lifelong Detroiter, I agree with Jack Lessenberry's column ("Saving Detroit," Nov. 28) that something drastic needs to be done for the municipality — but Detroit Public Schools has been caught unwillingly in the vortex calling for an emergency manager for the city. DPS never should have been taken over by the state in the first place. At the time of the 1999 takeover, we had a $93 million surplus and our test scores were at the state midpoint and rising — so why us and no one else? Part of the answer lies in the fact that voters had just approved a $1.5 billion construction bond, and affiliates of the Engler administration and other outsiders were voraciously eyeing lucrative contracts to be let. After 13 years of state-controlled "reform," minus a mere two, the scores have plummeted to the lowest in the country and there was a $350 million deficit at the time of Emergency Financial Manager Robert Bobb's departure. Enter EFM Roy Roberts, who turned over 15 of our schools to the new and untried so-called state "Educational Achievement" Authority instead of reconstituting those fifteen schools and keeping them, which is what should have happened. The current governor needs to recognize that the state's "reform" movement in DPS has been an abject failure. We have a good, new, elected DPS board now and a knowledgeable and committed president in the person of LaMar Lemmons and a knowledgeable and committed superintendent in the person of yours truly. Governor Snyder needs to thank Mr. Roberts for his service and send him on his way — and he needs to let us put our own financial and academic houses in order. That's what my fellow Detroiters said we want when we voted decisively to repeal Public Act 4, the undemocratic emergency manager law. —John Telford, Superintendent (interim), Detroit Public Schools
Send out the clowns
Jack Lessenberry's column, "Saving Detroit" (Nov. 28), was right on the mark. 
He correctly pointed out the Detroit City Council members are too "clownish" and incompetent to guide the city. Having grown up in the city, I remember the thriving middle-class neighborhoods all across the city. My childhood residence was a flat above the family business on Linwood Avenue, a once-bustling neighborhood, now destroyed.
Detroit still has one important thing going for it and that is the memories of its many one-time inhabitants. These former residents who fled the city have a lingering sentimental attachment and fondness for the city and retain a reservoir of goodwill for its survival. Unfortunately, no amount of sentiment and goodwill can overcome an incompetent City Council motivated, as he noted, by an "outdated and pigheaded racial idea that Detroit has to be protected from those white folks who secretly want to come back and take it away."
Detroit needs a competent state-appointed emergency manager to guide it into a relevant future and take the reins of political power away from the City Council clowns now governing the city. —Dennis G. Vatsis, Detroit
Savage genius
Thanks to Michael Jackman for the phenomenal interview with Dan Savage ("Dan Savage: All-American," Nov. 28). It was informative, insightful, amusing and forthright. I would love to be stuck on a desert island with the two of you; what conversations we could have. All we would need is a gay Republican with a dead puppy to round out the quartet. Keep up the good work. And Dan is right; quit smoking. We need journalists like you to be around as long as possible.  —Randy Gilchrist