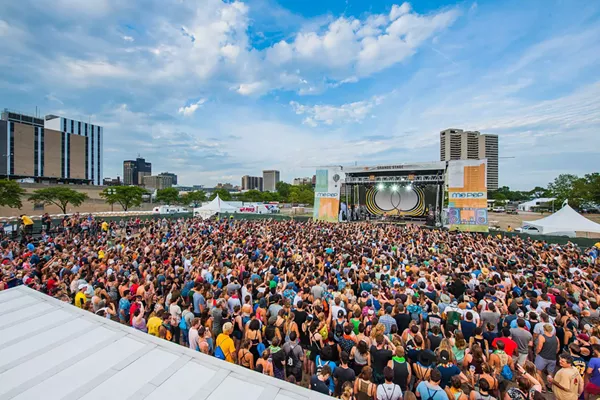 The best part about Mo Pop (besides all the food trucks and local beer) is that there are no conflicts in the schedule — meaning that you can actually see every single act on the lineup, a rarity in today's modern music festivals.
Ask any friend who has been to a giant music festival like Bonnaroo or Lollapalooza and they will tell you how much it hurt to choose between seeing the Arctic Monkeys or Eminem because they were both playing at the same time. At Mo Pop, that anxiety doesn't exist and it's amazing.
The set times for Saturday and Sunday are nicely staggered, with headliners Phantogram and Foster the People closing the show on Saturday and Solange and Alt-J taking care of things Sunday night.
The festival has also replaced the band The Hunna with 19-year-old rocker Grace Mitchell who just played her first Coachella this past April. Mitchell is a mix of Garbage's Shirly Manson and Kurt Cobain and we love it.
Mo Pop goes down on July 29 and 30 at the West Riverfront Park in Detroit. If you plan on getting tickets we advise you do that ASAP since prices for the fest go up Monday, July 10. Check out the schedules out below.