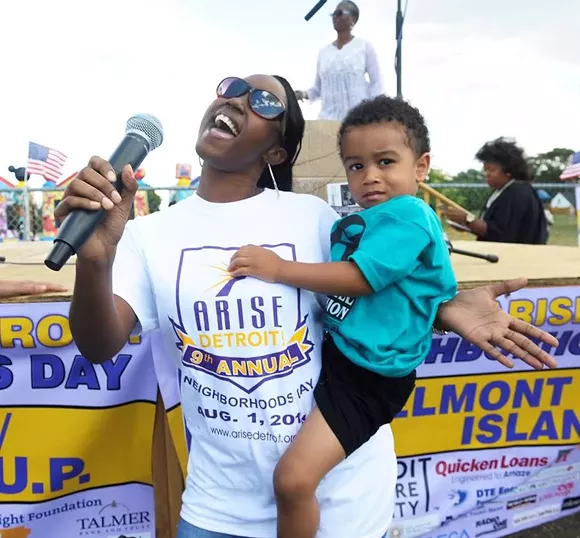 Detroit may be known for high crime rates, dilapidated buildings, and illegal (yet beautiful) street art, though Detroit also has unity, maybe more than the average city.



A decade ago, Neighborhoods Day, an annual event designed to attract family and children to events that make them more connected to the community both socially and environmentally. Since then, the events have created memories and smiles throughout the community annually.



This year's Neighborhoods Day, sponsored by ARISE Detroit, is on August 6, 2016 and will have over 300 events for Detroiters to choose from. The events are hosted by classic and popular Detroit spots such as Michigan Science Center, the Detroit Institute of Arts, Detroit Historical Museum, and Belle Isle. Smaller local organizations and clubs like Riopelle Block Club and Kulture Kids will host some events as well.




ARISE created this day not only for entertainment and relaxation but also for people who want to make a positive change in the city. There will be organizations arranging times to clean and pick up trash around the city, as well as giving out educational resources and books to teens and children who might not receive the information at their school, home or workplace.




Neighborhoods Day will also be a day for showing off art of many different styles, which will especially be significant to Detroit since we are going through our "renaissance age.'' There will be art fairs as well as musical concerts for anyone who is passionate about the arts.


Last year, ARISE Detroit executive director Luther KeithKeith told Freep, "All of the events — those on Neighborhoods Day and throughout — are connected with a common goal of creating a better Detroit."

For more information on the event, visit its Facebook page.