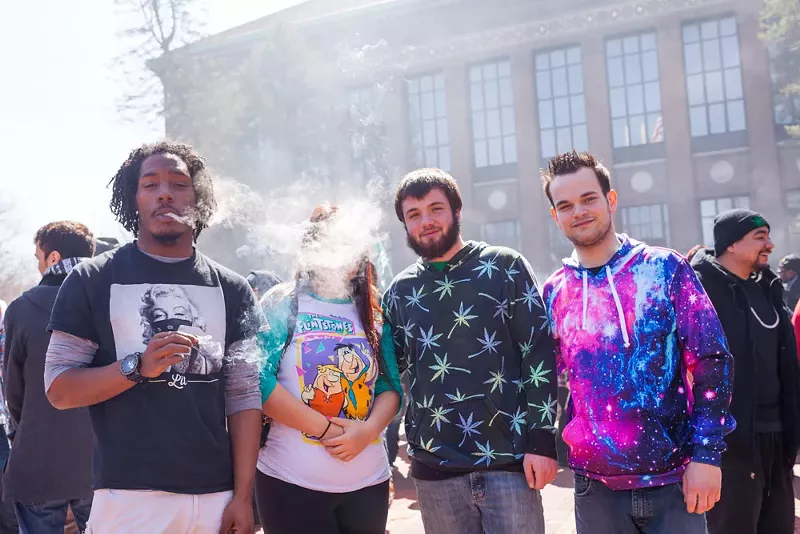 Jordan Buzzy
This is what the entirety of April is going to look like.
It's only going to happen once in our lifetimes, but this April, the fourth month of 2020, represents an entire month of 4/20 observations and events. Of course the Hash Bash is part of that, but folks are gearing up for some very cool 420 events that are not in Ann Arbor. Detroit, get ready for some action. Keep your eyes on Metro Times for announcements as plans jell and go public.
It's a new era for marijuana in Michigan. Sign up for our weekly weed newsletter, delivered every Tuesday at 4:20 p.m.