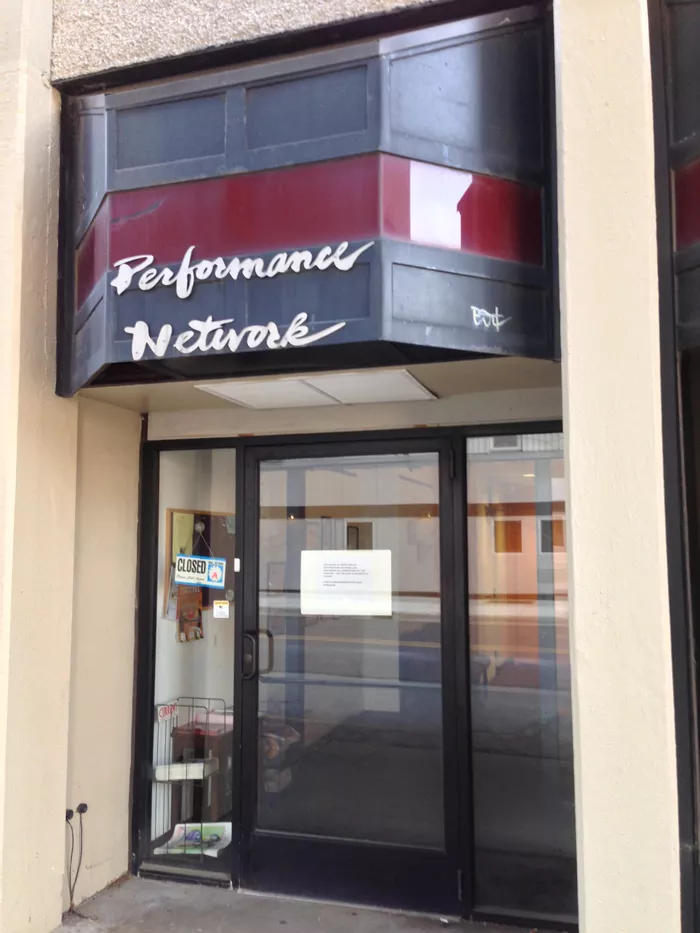 Carla Milarch was at a doctor's appointment on Thursday, May 22, when she got a strange call from one of her colleagues at the Performance Network Theatre, where she was then working as associate artistic director. The theater's board said they were suspending operations indefinitely, and told all employees to gather their personal effects, as there was a locksmith already on-site changing the locks. Richard III was scheduled for that night, with two weeks left in its run. Talk about dramatic.
"Some of us had been there for 15 years, and we were just told we had less than 24 hours to get our stuff,'" Milarch says of the surprise news. "There were no phone calls made to donors, no phone calls made to staff. Where was the plea to the community, where was the outreach to stakeholders saying we're considering doing this, can you make three phone calls on our behalf?"
Rumors of the theater's mounting debt have since circulated in the media, with some suggesting it could be as high as $250,000. Milarch says there were plans in place to lower the theater's budget in the long term, but short-term woes — such as some staff not being paid for two weeks — led to the feeling of a breaking point. "Their words were to 'stop the bleeding,'" Milarch says. "I don't think they thought through with what the ramifications of closing the theater in that way would be, though. People felt betrayed."
Ironically, the union Actors' Equity Association requires theaters to pay two weeks of the actors' salaries if they don't give a two-week notice. "If they had run one more week, they could have closed the show on that Thursday. So they ended up having to pay the actors' final two-week salary anyway — they didn't even end up saving any money," Milarch says. "It was just poor planning on their part."
For now, the group Theatre Nova, composed of community members and former Performance Network staff, has informally banded together to weigh their options in reopening with a new staff and a new operating model. "In 30 years, you touch a lot lives," Milarch says. "A lot of those people go on to be actors and directors. We want to reach out to them." The group is considering creating a campaign on the fundraising site Kickstarter.
The PNT board of directors declined to speak with Metro Times, though they did issue a statement in the form of a letter saying it was time to "pause and evaluate our next steps." The letter also stated that the PNT is currently unable to reimburse subscribers and ticket holders, and the board is meeting later this month to decide a course of action.
Other Desert Cities was scheduled to run at the Performance Network after Richard III. Leah Smith, an actress in Other Desert Cities, is shocked by the way the theater closed, but not surprised about its financial woes. "It's a hard business," she says. "Funders 20 years ago gave 10 times as much as they're giving now. It's very hard to get foundations to give operational support to arts and cultural organizations. Yet, the theaters that exist in Michigan and across the country continue to exist. We're used to existing on nothing."
Smith cites a surprisingly strong number of professional theater artists in Michigan, but explains it's hard to retain them, especially the young. "They get their theater degree and they've got their eyes on New York, L.A., Chicago, Atlanta," she says. She notes that Gov. Snyder's cuts to the state's film incentives haven't helped the acting scene either.
Still, Smith believes theater will survive. "You see a performance one night, and the people who come the next night see a completely different performance," she says. "They're professionals, they're maintaining their performance, but we're talking about live human beings creating live art in front of you. There's nothing like that."